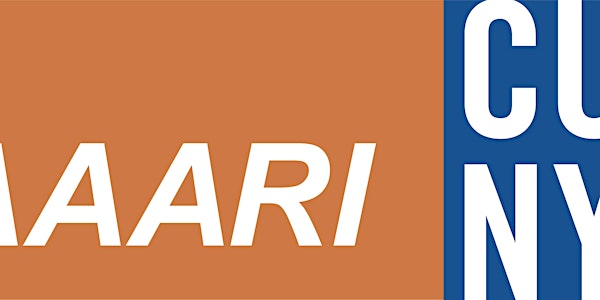 Leading While Muslim (Book Talk)
When and where
Location
Asian American / Asian Research Institute - CUNY 25 West 43rd Street Room 1000 New York, NY 10036
Description
In her new book Leading While Muslim, Dr. Debbie Almontaser examines the lived experiences of American Muslim principals to determine whether global events, political discourse, and the media coverage of Islam and Muslims post-9/11 have affected their leadership and spirituality. Leading While Muslim is intended to help readers gain an understanding of the adversities that American Muslim principals have experienced post-9/11 and how to address them, particularly through decisions about educational policy and district leadership.
Copies of Leading While Muslim will be available for sale and signing after the talk.
Debbie Almontaser is the founding and former principal of the Khalil Gibran International Academy in Brooklyn, New York, the first Arabic Dual Language public school in the United States. Dr. Almontaser is the Founder and CEO of Bridging Cultures Group Inc., and a Professor at the College of Staten Island's School of Education in the Post Master's Advanced Certificate Program for Leadership in Education.
A 25-year veteran of the NYC Public School system, Dr. Almontaser has taught and served as a director in special education and inclusion, trained teachers in literacy, and served as a multicultural specialist and diversity adviser. She was a featured speaker at the 2016 National Democratic Convention and has been featured on the front page of The New York Times and profiled in Time Magazine, Newsweek and The Daily News.