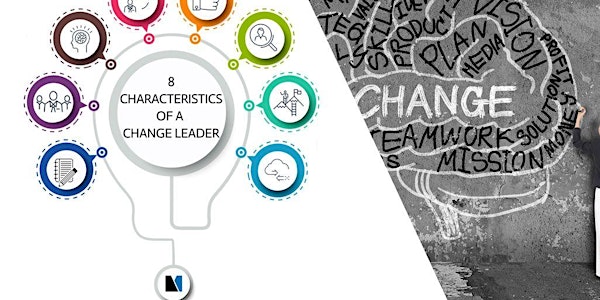 Leading through Change with Emotional Intelligence
Using your EQ while dealing with Change will help you manage your emotions and better support the emotions of your employees.
Refund Policy
Contact the organizer to request a refund.
About this event
Ekta Vyas, Ph.D. says "The 21st-century change environment is evolutionary in nature." We say that strong EQ can help leaders lead through the torrents of change.
Leaders play a critical role in influencing an employees's change trajectory while simultaneously managing their own actions and behaviors. This program is designed to positively impact those key areas by exposing the Emotional Intelligence (EQ) skills most needed to positively impact the emotive responses to change in an organization.
Learners will understand how to leverage EQ skills to positively affect clients and peers during times of change. This program is designed to stimulate the use of emotional intelligence and communication skills around change.
Learning Objectives:
1) Learners will review 2 types of Change.
2) Learners will be able to demonstrate and justify why improving EQ is critical during times of change.
3) Learners will be able to understand the eight key EQ skills that impact change.
EQ Assessment-Optional
EQ Assessment available for 295.00, includes 1:1 debrief. Assessment link will be sent within 24 hours of registration. Debrief will be scheduled upon completion of assessment.