Leading Through Change: Supervisory Strategies and Practice
Description
In advocacy work, supervisors are a vital resource for guiding people from a base of values and passion to consistent practice. Skilled supervisors provide a foundation for staff to do work that is inclusive and accessible, attuned to the range of people's experiences, and relevant to the people and communities we serve. This 3-day training with Cathy Cave and Susan Blumenfeld of the National Center on Domestic Violence, Trauma and Mental Health will offer supervisors in domestic and sexual violence advocacy opportunities to explore their strengths and areas for growth as they help to create accessible, culturally resonant, and trauma-informed services and organizations [the NCDVTMH integrated framework]. Training topics will include: leading in changing times, supervisory functions, supervisors as change agents, self-compassion and self-care, ingredients of supervisory practice, Situational Leadership, and reflective practice. This training is designed for new and experienced supervisors.
Training Objectives
Participants will use tools and resources presented to explore their own supervisory strengths and areas for growth.

Participants will gain strategies to incorporate all discussed "ingredients and functions" of effective supervisory practice into their work.

Participants will obtain a developmental, task-specific approach to use in their work with staff.

Participants will gain strategies to incorporate reflective practice approaches into their supervision.
Schedule
Monday, September 26th: 9:00 am - 4:00 pm
Tuesday, September 27th: 9:00 am - 4:00 pm
Wednesday, September 28th: 9:00 am - 3:00 pm
There will be breaks throughout the day, a hour for lunch each day (on your own), and coffee and light snacks provided to participants.
Location
Drury Inn & Suites
Santa Fe Room (Top Floor)
4310 The 25 Way Northeast
Albuquerque, NM 87109

Hotel Room Block
A room block for participants at a reduced rate ($99+tax per night) will be available to participants of this training. Reservations can be made online at www.druryhotels.com by entering group number of 2283899. Reservations may also be made by calling 1-800-325-0720 and referring to the group number of 2283899. The Drury offers hot breakfast, hot food and beverages each evening, free wireless internet access, and free parking. Cut off date to guarantee our rate is August 24th, please make your reservations before then.
CEUs
This event qualifies for 15.5 hours CEUs through the New Mexico Counseling and Therapy Practice Board.
Disabilities
NMCADV encourages persons with disabilities to participate in its programs and activities. If you anticipate needing any type of accommodation or have questions about the physical access provided, please call 505-220-6582 or email david@nmcadv.org in advance of your participation.
Cancellation
The full fee is non-refundable if canceled less than two weeks prior to the event. In the event of an emergency or other unforseen event, please contact NMCADV.
Presenter Bios
Cathy Cave has more than 25 years' experience as an administrator, facilitator and consultant specializing in cultural competence and disparities elimination, trauma informed services and supports, and leadership within child welfare, juvenile justice, disaster response, mental health, and substance abuse services. She is one of New York State's early trauma champions, coordinating county collaboratives and the Mastering the Key Connection Statewide Trauma Conferences in the mid-1990s. Currently, Cathy provides technical assistance through the National Center on Domestic Violence, Trauma and Mental Health and the National Center for Trauma Informed Care. She is the former Director for Cultural Competence for New York State Office of Mental Health. As a consultant, she utilizes her survivor, family, community and administrative perspectives to facilitate organizational change to improve service quality at a local, state and national level.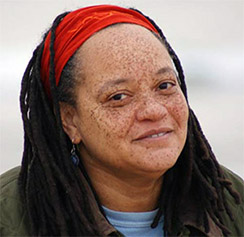 Susan Jans Blumenfeld, MSW, LCSW, is the Child Trauma Training Director for the National Center on Domestic Violence, Trauma & Mental Health (NCDVTMH), and has served in this role since 2005. Susan brings over 40 years of clinical, supervisory, and program management experience in developing community-based services and systems for children, youth, and families affected by domestic violence, mental health challenges, child abuse and neglect, and other trauma. For the past 12 years, she has led the Chicago-based Child Trauma Capacity Building Project providing on-site training and consultation for frontline staff and supervisors in local area domestic violence programs and has developed a model for training and extended consultation that has been replicated and adapted in other states, including New Mexico. She has been honored to be the national consultant to New Mexico's Children's Capacity Building Project for the past several years.
Susan is responsible for leading NCDVTMH's capacity-building initiatives to develop trauma-informed, developmentally sensitive, child and family-centered services for domestic violence survivors and their children. During her tenure with NCDVTMH, she has developed highly regarded curricula and resources in this area, including the Guide for Engaging & Supporting Parents Affected by Domestic Violence, and has a special interest in supporting reflective supervisory practice within domestic violence settings.
Susan is a licensed clinical social worker in Illinois. She received her BA from Washington University in St. Louis and her Master's Degree in Social Work from University of Illinois – Chicago, and also earned a post-graduate certificate in Infant Mental Health from Erikson Institute. She is trained in play and family therapy, in Child-Parent Psychotherapy, and in Circle of Security Parenting. Prior to joining NCDVTMH in 2003, she worked in home & community based programs with experience as a clinician, supervisor, program manager and senior leader for a large Chicago area family service and mental health agency.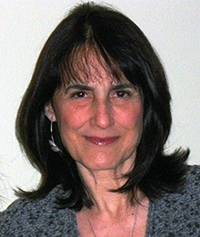 Funding & Sponsors
Funding for this training is provided in part by the Children Youth and Families Department, Domestic Violence Unit and the New Mexico Coalition of Sexual Assault Programs.