Actions and Detail Panel
Leading the Scaled Agile Framework 4.0 Workshop - Hartford CT
Mon, Apr 25, 2016, 9:00 AM – Tue, Apr 26, 2016, 5:00 PM EDT
Description

Attend this Leading SAFe workshop to become a certified SAFe® 4.0 Agilist. In the workshop you will learn what are the key aspects of the Scaled Agile Framework that make it such a good fit for the mainstream enterprise struggling to scale agile beyond the team level.
Learn To Lead The Lean Agile Enterprise using the Scaled Agile Framework
After this course you will be able to:
Explain the principles behind SAFe® - Lean, Agile, and Product Development Flow.

Explain and evangelize the use of SAFe® in appropriate contexts.

Explain the SAFe® Big Picture to others

Explain the key aspects of the latest SAFe® version- Agile Release Trains, Program Increments (PIs), Release Train Engineers (RTEs), Agile Architecture, Epics/Features/Stories, ScrumXP Teams, Scaling Leadership, and more.

Map the roles and structures required to scale Agile to the program level to real world organizations

Execute coordinated releases across a program

Measure the impact and progress of scaled Agile in a program

Describe how a program interacts with Program Portfolio Management (PPM)
How previous participants describe AgileSparks Scaled Agile Framework Training:
"Presenter (Yuval Yeret) was very good - knowledgeable and articulated, created good energy and engagement."
"Great balance between theory and practice."
"The trainer was well versed with the materials and brought in real life examples."
"Was very informative and interesting. Good combination of lectures and practice."
"We didn't shy away from tough questions. We allocated enough time to tackle them and provided answers grounded in both the SAFe theory and real life practice in the field"

Your Trainer - Yuval Yeret, Scaled Agile Thought Leader, SAFe 4.0 Program Consultant (SPC4)
Yuval is a senior enterprise agility coach at AgileSparks, an international lean agile consulting company with offices in Boston, Israel, India. He is leading several strategic long-term scaled lean/agile initiatives in large enterprises such as Siemens, HP, Amdocs, Informatica, Intel, CyberArk among others. Yuval is a big believer in pragmatic, best-of-breed solution design, taking the best from each approach. He is a recipient of the Brickell Key Award for Lean Kanban community excellence. He is the author of "Holy Land Kanban" based on his thinking and writing at yuvalyeret.com.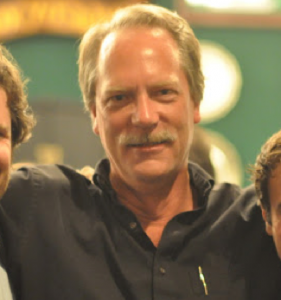 Your Co-Trainer - Daniel Mezick, Enterprise Agile Coach, SAFe 4.0 Program Consultant (SPC4)
Daniel is an author, enterprise Agile coach, and keynote speaker.
He is the primary author of the OPEN SPACE AGILITY HANDBOOK and the formulator of OpenSpace Agility, a technique for bringing rapid and lasting culture change to any organization. He pioneered the idea of culture as a game and the author of pioneering book The Culture Game which is based on five years of experience coaching 119 Agile teams across 25 different organizations. Coaching organizations in culture change since 2007, Daniel's client list includes Capital One, INTUIT, CIGNA, SIEMENS Healthcare, Pitney Bowes, Harvard University, and many smaller enterprises. Learn more and contact Daniel at www.DanielMezick.com.



Detailed Leading SAFe Class Agenda
Day 1
Introducing the Scaled Agile Framework

Embracing Lean and Agile Values

Understanding SAFe Principles

Implementing the Agile Release Train

Experiencing PI Planning
Day 2
Executing and Releasing Value

Building an Agile Portfolio

Coordinating Large Value Streams

Leading the Lean-Agile Enterprise
Participants of this course will be eligible to apply for 14 PDU's toward their continuing education requirements with the PMI (Project Management Institute).
This is a 4.0 based Leading SAFe class where you will learn about the new SAFe 4.0 improvements -
4-level vs 3-level Big Picture and when to use which.

The new Value Stream level with Solution, Solution Context, Solution Intent, Customer as well as more guidance for cross-ART collaboration.

How to support both Software and Systems Development.

Kanban at all levels.

Updates to the Requirements Model - Capabilities, Enablers.

The Foundations Layer.

The Configurable Spanning Palette.
FAQs
How do I get certified as a SAFe 4.0 Agilist?
First, you need to have 5+ years of experience in software development, testing, business analysis, product or project management
Then, Attend the 2-day Leading SAFe course and pass the SA exam
(Certification Fees to take the exam one time are included)
Where can I contact the organizer with any questions?
You can contact Yuval Yeret at yuval@agilesparks.com or 857-218-9585 with any question you have about the content or logistics

What is the cancellation policy?
Up until 15 days before the event you can cancel at no charge. Afterwards you can either get a 50% refund or apply your ticket towards a future workshop.