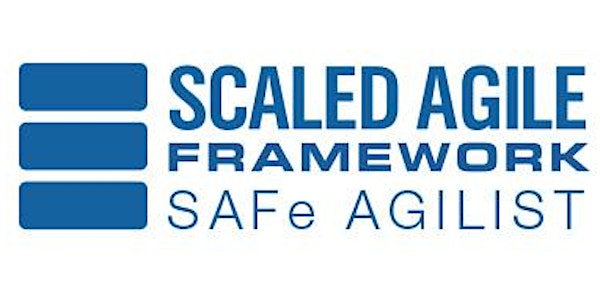 Leading SAFe(tm) Workshop - Boston South Station
When and where
Location
WeWork South Station 745 Atlantic Avenue Boston, MA 02111
Refund Policy
Contact the organizer to request a refund.
Description
Leading the Lean-Agile Software Enterprise with the Scaled Agile Framework
Attend this formal Leading SAFe workshop with to become a certified SAFe® Agilist. In the workshop you will learn what are the key aspects of the Scaled Agile Framework that make it such a good fit for the mainstream enterprise struggling to scale agile beyond the team level.
Trainer - Yuval Yeret
Yuval is a senior enterprise agility coach at AgileSparks, an international lean agile consulting company with offices in Boston, Israel, India. He is leading several strategic long-term lean/agile initiatives in large enterprises such as Siemens, HP, Amdocs, Informatica, Intel, CyberArk among others. Yuval is a big believer in pragmatic, best-of-breed solution design, taking the best from each approach. He is a recipient of the Brickell Key Award for Lean Kanban community excellence. He is the author of "Holy Land Kanban" based on his thinking and writing at yuvalyeret.com.
Learning Objectives
After this course you will be able to:
Explain the principles behind SAFe® - Lean, Agile, and Product Development Flow.
Explain and evangelize the use of SAFe® in appropriate contexts.
Explain the SAFe® Big Picture to others
Explain the key aspects of the latest SAFe® version- Agile Release Trains, Program Increments (PIs), Release Train Engineers (RTEs), Agile Architecture, Epics/Features/Stories, ScrumXP Teams, Scaling Leadership, and more.

Map the roles and structures required to scale Agile to the program level to real world organizations

Execute coordinated releases across a program

Measure the impact and progress of scaled Agile in a program

Describe how a program interacts with Program Portfolio Management (PPM)

Day 1
Introducing the Scaled Agile Framework

Embracing Lean and Agile Values

Understanding SAFe Principles

Implementing the Agile Release Train

Experiencing PI Planning
Day 2
Executing and Releasing Value

Building an Agile Portfolio

Leading the Lean-Agile Enterprise
Certification Details
Certification Prerequisites and Process:
5+ years of experience in software development, testing, business analysis, product or project management

Attend the 2-day Leading SAFe course and pass the SA exam