Description
Leading SAFe®5.0 ** LIVE INSTRUCTOR-LED
In response to concerns around COVID-19 and in an effort to keep our students and customers safe, Scale Agile has approved remote delivery for public courses. We are excited about the news and looking forward to seeing you in this virtual training.
NEW FORMAT:
Monday, June 15 from 8:30 to 12:30 p.m

Tuesday, June 16 from 8:30 a.m to 12:30 p.m.

Wednesday, June 17 from 8:30 a.m to 12:30 p.m.

Thursday, June 18 from 8:30 a.m to 12:30 p.m.
Summary
During this four-day course, attendees will gain the knowledge necessary to lead a Lean-Agile enterprise by leveraging the Scaled Agile Framework® (SAFe®) and its underlying principles derived from Lean, systems thinking, Agile development, product development flow, and DevOps. They will discuss the five competencies needed to become a Lean Enterprise. They will also learn and practice the skills for supporting and executing PI Planning events, and coordinating multiple Agile Release Trains (ARTs).
Attendees will gain an understanding of the Lean-Agile mindset, why it's so effective in today's adapt-or-die marketplace, and what it means to lead a Lean-Agile transformation. They'll also learn how to build and support Agile teams and programs, empower a Lean Portfolio, build a Continuous Delivery Pipeline and DevOps culture, and coordinate large solutions. They will develop a skill set that's in demand worldwide and empower their enterprises to succeed in a disruptive marketplace when they become a SAFe® 5.0 Agilist (SA).
Attending the class prepares individuals to take the exam and become a certified SAFe® Agilist (SA)
Learning Goals
To perform the role of a SAFe® Agilist, attendees should be able to:
Understand the Five Core Competencies of the Lean Enterprise

Become a Lean-thinking manager-teacher

Apply the values and principles of a Lean-Agile Mindset

Apply SAFe's Lean and Agile principles to the roles and practices of SAFe

Create high-performing teams by establishing mission and purpose

Lead the transformation with the SAFe Implementation Roadmap

Support PI Planning and the events associated with successful Program execution

Drive Release on Demand with the Continuous Delivery Pipeline

Establish alignment and execution with Strategic Themes and Lean Portfolio Management

Coordinate multiple Agile Release Trains and suppliers with a Solution Train
Topics Covered
Introducing the Scaled Agile Framework (SAFe)

Becoming a Lean-Agile Leader

Establishing Team and Technical Agility

Experiencing Program Increment (PI) Planning

Releasing on Demand with DevOps

Building Business Solutions and Lean Systems

Implementing Lean Portfolio Management

Leading the transformation
What Attendees Get
The class registration includes:
Attendee workbook

Preparation and eligibility to take the SAFe® 5.0 Agilist exam

One year membership to the SAFe Community Platform

Course certificate of completion
Who will benefit?
The following individuals will benefit from this course:
Executives and Leaders, Managers, Directors, CIOs, and VPs

Development, QA, and Infrastructure Management

Program and Project Managers

Product and Product Line Management

Portfolio Managers, PMO, and Process Leads

Enterprise, System, and Solution Architects
Prerequisites
All are welcome to attend the course, regardless of experience. However, the following prerequisites are highly recommended for those who intend to take the SAFe® 5.0 Agilist (SA) certification exam:
5+ years' experience in software development, testing, business analysis, product, or project management

Experience in Scrum
SAFe Certification Kit
Attendees who pass the certification exam will receive:
SAFe Agilist certificate

A SAFe 5.0 Agilist digital badge to promote your accomplishment online

A one-year certified membership as a SAFe Agilist, which includes access to the SA Community of Practice

A SAFe Agilist certification usage guide with SA certification marks

Access to a variety of learning resources to support certified professionals during their SAFe journey
Annual Renewal
Certifications expire one year from the date the certification is earned.
Attendees must attend both days of the course in order to be eligible for the exam.
Attendees may be eligible to apply for 15 PDUs toward their continuing education requirements with the Project Management Institute (PMI) for PMP, PgMP, and PMI-ACP certifications. Attendees may be eligible to apply for SEUs under category C, toward earning or renewing their CSP through Scrum Alliance

------------------------------------------------------
MEET OUR INSTRUCTORS
Camille Spruill: https://www.eztagile.com/camillespruill
Bridgette Wilson: https://www.eztagile.com/bridgettewilson
-----------------------------
Camille Spruill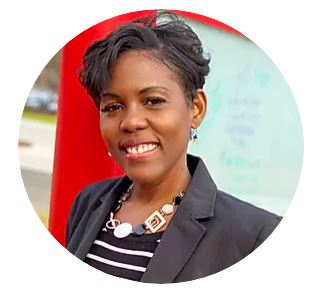 Camille is the founder and CEO of ezTagile. She is a Business Agility Strategist and Instructor who focuses on the ecosystem of an organization's agile journey to yield the best results.

With over 19+ years as a Technologist and 9+ years as an Agilist across a broad spectrum of industries and a diverse clientele, she has extensive knowledge and insights into solving complex organizational challenges.

Camille holds certifications such as Certified Scaled Agile Framework Program Consultant (SPC5®), Certified Scaled Agile Framework Agilist (SA®), Certified Scaled Agile Framework Scrum Master (SSM®), Scrum Alliance Certified Scrum Master (CSM®), Scrum Alliance Certified Scrum Professional (CSP®), IIBA Certified Business Analysis Professional (CBAP®) and a PMI Certified Project Management Professional (PMP®)

In her spare time, she is an avid volunteer who gives back to her local community and speaks at local conferences, universities, professional user groups, and practice communities. She also participates in local charities and embeds the principles of giving back into the culture of ezTagile.
----------------------------
Bridgette Wilson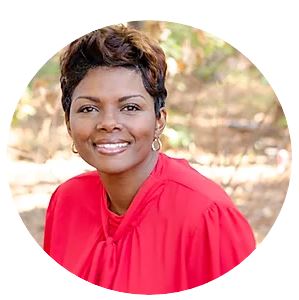 Bridgette is a skilled and dependable, change-agent who is continually focused on helping enterprises adopt systems thinking and a lean-agile mindset. She is experienced at working in a distributed model and identifying best practices for distributed global agile teams. She is also a collaborative communicator who is skilled in building and strengthening relationships across cross-functional teams to drive cohesive, strategic operations.
​
She holds certifications such as Certified Scaled Agile Framework Program Consultant (SPC5®), Certified Scaled Agile Framework Agilist (SA®), Certified Scaled SAFe Release Train Engineer (RTE®), Scrum Alliance Certified Scrum Master (CSM®), and a PMI Certified Project Management Professional (PMP®). She also holds a Masters of Science Degree and a Bachelor of Arts degree.