Description
Leading SAFe® with SA Certification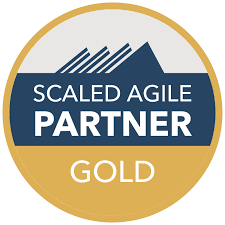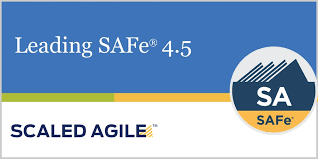 Applying a Lean-Agile mindset with SAFe
With SAFe 4 Agilist Certification
Based on version 4.5 of SAFe
Develop a skillset that's in demand worldwide—and empower your enterprise to succeed in a disruptive marketplace—when you become a SAFe 4 Agilist (SA). During this two-day course, you'll learn the principles and practices of the Scaled Agile Framework® (SAFe), how to execute and release value through Agile Release Trains, and what it means to lead a Lean-Agile transformation at enterprise scale.
You will gain an understanding of the Lean-Agile mindset and why it's so effective in today's adapt-or-die marketplace. You'll also get practical advice on supporting Agile teams and programs, empowering a Lean Portfolio, building a continuous delivery pipeline and DevOps culture, and coordinating large solutions.
Attending the class prepares you to take the exam and become a certified SAFe 4 Agilist (SA)
About the Trainer
Sudi Sankavaram, Organizational Transformation Lead
Sudi Sankavaram is an SAFe Practioner with over two decades of hands on experience in various roles including Program Manager, Strategic Planner, Architect and Programmer. He has served in these role in a variety of industry including pharmaceuticals, media, energy and government. He is a certified Enterprise Architect and SPC4 (SAFe Program Consultant). Sudi has varied teaching experience from training and coaching several groups at large organizations to providing lectures at colleges. Sudi has been involved with large SAFe implementations since version 3.0.
Learning Goals
To perform the role of a SAFe 4 Agilist, you should be able to:
Apply SAFe to scale Lean and Agile development in your enterprise
Recognize and apply a Lean-Agile Mindset and principles
Continuously explore, integrate, deploy, and release value
Empower with a Lean Portfolio
Coordinate the development of large solutions
Enhance your Lean-Agile leadership skills
Support a Lean-Agile transformation in your enterprise
Introducing the Scaled Agile Framework (SAFe)
Embracing a Lean-Agile Mindset
Understanding SAFe Principles
Experiencing Program Increment (PI) Planning
Exploring, Executing, and Releasing Value
Leading the Lean-Agile Enterprise
Empowering a Lean Portfolio
Building Large Solutions
Topics Covered
Introducing the Scaled Agile Framework (SAFe)

Embracing a Lean-Agile Mindset

Understanding SAFe Principles

Experiencing Program Increment (PI) Planning

Exploring, Executing, and Releasing Value

Leading the Lean-Agile Enterprise

Empowering a Lean Portfolio

Building Large Solutions
What You Get
The class registration includes:
Attendee workbook
Preparation and eligibility to take the SAFe 4 Agilist exam
One year membership to the SAFe Community Platform
Course certificate of completion
Attendees must attend both days of the course in order to be eligible for the exam.
Who Will Benefit
The following individuals will benefit from this course:
Executives and Leaders, Managers, Directors, CIOs, and VPs
Development, QA, and Infrastructure Management
Program and Project Managers
Product and Product Line Management
Portfolio Managers, PMO, and Process Leads
Enterprise, System, and Solution Architects
Prerequisites
All are welcome to attend the course, regardless of experience. However, the following prerequisites are highly recommended for those who intend to take the SAFe 4 Agilist (SA) certification exam:
5+ years' experience in software development, testing, business analysis, product, or project management
Experience in Scrum
Annual Renewal
Membership renewals are one year from the date certification is earned
Renewal fee: $100

Attendees may be eligible to apply for 15 PDUs toward their continuing education requirements with the Project Management Institute (PMI) for PMP, PgMP, and PMI-ACP certifications

Attendees may be eligible to apply for SEUs under category C, toward earning or renewing their CSP through Scrum Alliance
Professional Development Units (PDUs) and Scrum Education Units (SEUs)
FAQs
What's the refund policy?
Refunds can be requested through your Eventbrite account up to 30 days before the start of training.
What if we cancel training class?
We take cancellations seriously because we realize it takes planning for you to find the time to enroll in training class. Although we do all we can to avoid cancelling class, occasionally it happens. If we cancel a training class, we will either refund your money 100% or help you find another date to transfer your reservation.
Does our registration fee include lunch and breakfast?
YES! Continental breakfast, snacks and lunch are included with the registration fee.
Is there an additional cost for training materials?
NO. The cost of materials is included with the registration fee.