Description
Leading SAFe 4.0 - SAFe Agilist(SA) Certification Workshop
Schedule: The is a 2 day course hosted by The John Maxwell Team Certified Coach - Thomas Bookhamer.
Host: Thomas Bookhammer (CST, CSPO, SAFe Program Consultant)
The John Maxwell Team Certified Coach, Speaker & Teacher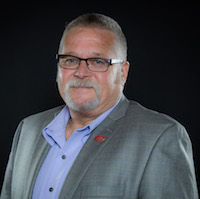 WORKSHOP OBJECTIVES:
At the end of this course you should be able to:
Apply SAFe to scale Lean and Agile development in your enterprise

Recognize and apply a Lean-Agile Mindset and principles

Implement an Agile Release Train Plan and execute successful Program Increments

Build a Lean-Agile Portfolio

Coordinate large Value Streams

Enhance your Lean-Agile leadership skills

Support a Lean-Agile transformation in your enterprise
Additional Course Information: http://aleph-technologies.com/scaled-agile/
SCHEDULE:
Day 1
Introducing the Scaled Agile Framework
Embracing Lean and Agile values
Understanding SAFe Principles
Implementing the Agile Release Train
Experiencing PI Planning
Day 2:
Executing and releasing value
Building an Agile Portfolio
Leading the Lean-Agile enterprise
Certification:
Students may earn a SAFe Agilist (SA) Certification upon successfully completing this course and a written exam.

Attendees may be eligible to apply for PDUs toward continuing education requirements with the Project Management Institute (PMI) for PMP or PMI-ACP certifications

Attendees may be eligible to apply SEUs under category C, toward earning or renewing their CSP through Scrum Alliance
Thomas Bookhamer CSM, CSPO, SAFe Program Consultant, Agile Leadership Coach
Thomas Bookhamer is an Agile Program / Project Manager with the business fluency and technical expertise to align product development efforts with customer needs and desired business outcomes. He has 25+ years experience with years of proven agile experience and works in strength when facilitating organizational and process agility workshop training.
Taught and Mentored Scrum Masters, Product Owners, and teams through Interactive Workshops and Organizational Alignment.
Additonal Information:
Date/Time: Saturday, April 8th - Sunday, April 9th 8:30-5pm

Ticket price includes:

All class materials

Breakfast, lunch, snacks and drinks