Event Information
Location
Boston University
Biological Design Center, First Floor Seminar Rooms
610 Commonwealth Avenue
Boston, MA 02115
Description
About the Workshop:
When team or project meetings are run well they can be an invaluable tool for communicating information and making decisions in the science workplace. When run poorly they can be a source of frustration. In this solution-focused half day workshop you will learn and practice the key elements of running productive and interactive team or project meetings in the science workplace. You will learn:
What makes meetings work, and what can hamper their usefulness.
How to guide a group through the key stages of decision making.
How to identify and counteract the most common impediments to meeting effectiveness, including difficult or disruptive behaviors and conceptual traps like groupthink and hidden group biases.
How to harness and useconflict to improve the quality of the group's decisions.
This is a highly interactive workshop using case studies and examples from the world of scientific research in academia and the biotechnology and pharmaceutical industries. Interactive discussion and role playing will allow participants to experience and practicespecific techniques. Case studies and examples can be customized to reflect the specific circumstances of the host organization or sponsor
More information can be found here.
This event will start promptly at 8:30 AM. Please plan to arrive 10-15 minutes early. Breakfast will be served.
Please use your institutional email address when signing up.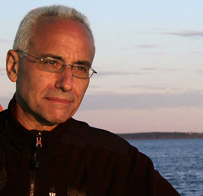 About the instructor:
Carl M. Cohen, Ph.D. Carl is President of Science Management Associates and provides coaching, consultation and training in interpersonal, group and organizational skills to scientists and science executives in both the public and private sectors. Carl has more than 30 years of biomedical research and management expertise, including having been Chief Operating Officer of Biovest International focused on cancer immunotherapy and Vice President for Research and Development at Creative BioMolecules. Carl served as Chief of the Division of Cellular and Molecular Biology and Acting Chair of the Department of Biomedical Research at St. Elizabeth's Medical Center of Boston. During that same period he also held the positions of Professor of Medicine and Professor of Anatomy and Cellular Biology at Tufts University School of Medicine. Carl is co-author, with his wife Suzanne, of "Lab Dynamics: Management and Leadership Skills for Scientists" Cold Spring Harbor Laboratory Press, second edition, 2012. Carl has done training and on-site management consulting for top ten pharmaceutical companies and biotechnology companies, universities, non-profits and government agencies both in the US and internationally. He has been the Director of the Cold Spring Harbor Laboratory workshop on Leadership in Bioscience since 2011.
Date and Time
Location
Boston University
Biological Design Center, First Floor Seminar Rooms
610 Commonwealth Avenue
Boston, MA 02115