Description
Leading Product Innovation Masterclass:
Designing evidence-driven approach to decision making
Class Outline:
This hands-on masterclass goes deep into the mechanics and mindset of the Lean Product Lifecycle, Innovation accounting and Product Investment Governance, and their application to both innovative and mature products.
Who is this for:
This Leading Product Innovation Masterclass is for business leaders, Innovation and Transformation leaders, as well as Senior Product & Portfolio Managers.
Our focus will be on the framework and best practices needed to drive evidence and data based investment decisions for products and services.
Some of the common challenges leaders who attend this masterclass have voiced:
Our portfolios include both mature and innovative products and yet our decision-making approach employs the same metrics and processes - how do we change that?
Our companies lack data at the product level to facilitate evidence driven product investments
HIPPO's dominate our decision-making process, or we need to go through 15 committees
Customer centricity is not reflected in how we make our investment decisions
We lack the clarity to understand what happens if our innovation products ideas fail or even more challenging, they succeed in making their way through the innovation pipeline?
If I empower teams to make decisions what happens to me as a leader?
How do we evaluate the success of different products and services - what questions should we ask at what stage?
Why does change need to start with leadership?
How you will learn:
We will not be covering basic topics or use generic product ideas as examples. We will be helping you dig into your portfolios, unpacking real examples that exemplify the everyday challenges associated with building innovation pipelines, driving growth and responding rapidly to highly disrupted market conditions.
We use a variety of tools to expose participants to ideas and allow them to fully absorb the key learnings: canvases, lots of post its, simulations and role play. Our workshops are highly participatory. We encourage a dialog and avoid lectures at all costs. Our activities allow participants to test and learn using their content and their challenges. Participants emerge with clear models for how to apply the tools and approaches in their corporate environment.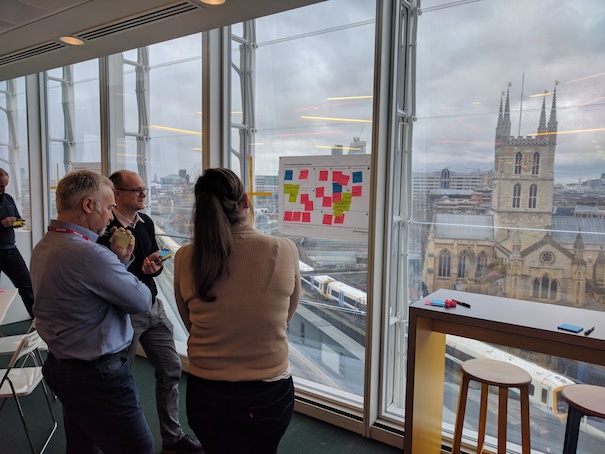 What will you learn:
Why we need a new approach to product investment governance (see the list of questions above!)
The challenges and opportunities in using Lean Startup and Agile principles to manage product portfolios
Principles of incremental funding, innovation accounting, and data-driven decision-making
Best practices, learnings, and artifacts used to successfully set up Investment Boards and train hundreds of product managers and decision makers across Fortune 500 companies
How investment boards use different sets of criteria to evaluate data and evidence presented by product teams at each stage of the product lifecycle
How the dynamics of experimentation and evidence gathering can be used to drive go/no-go decisions.
How other global companies are applying these approaches to drive the growth of their core business and fuel a sustainable innovation pipeline
Why does change need to start with leadership?
Each participant will receive a copy of The Lean Product Lifecycle, a new book co-authored by Spinnaker founder Sonja Kresojevic.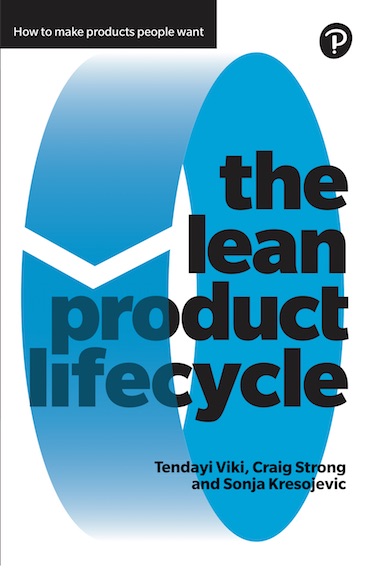 What early reviewers of the book are saying:
"Most companies dream about change and innovation but few know how to
make it happen. The Lean Product Lifecycle team has the vision,
experience, and battle scars to help you kickstart a meaningful
transformation in the way you engage with customers, manage your
product portfolio and make better business decisions. I highly
recommend it to any corporate change agents looking for a great weapon
in their arsenal." Senior Executive Fortune 500 company
"

Businesses need to adapt

the traditional methodology to ensure they can maintain competitiveness.

The lean product lifecycle is an invaluable guide to help you future-proof

your company, ensuring innovation is at the forefront whilst

managing the core business" - Senior Director of Telecom com





Which companies have attended this workshop and what are they saying about it?

"This was powerful stuff. I came away with a strong appreciation of the challenge my company faces as it transforms its culture and practice, as well as the strategies we need to employ to be successful. Hearing about success and failures at large, global companies like ours was tremendously valuable. I started using the framework provided day 1 back on the job."
-Mike Merrill, Senior Director for New Product ETS




---
Masterclass facilitators
Sonja Kresojevic is a senior executive with 20 years of global experience transforming businesses by focusing on growth, product innovation, and digital transformation.

She is a co-founder of Spinnaker Consulting, helping Fortune 500 organizations discover new growth opportunities, deliver great products and leverage new technologies and ways of working to become
more innovative under conditions of extreme uncertainty and disruption. Her clients cover a wide range of industries: Media, Publishing, Education, Finance, Insurance, CGC etc

In her most recent corporate role, she was a Senior Vice President in the Chief Product Office at Pearson, leading a global team responsible for enterprise-wide transformation that saw a 200 years old
traditional publishing company move to a digital, product and technology led organization. This program won two innovation awards in NY and London.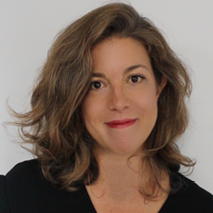 Jonathan Bertfield is a co-founder of Spinnaker, Senior Faculty member at Lean Startup Co and an Instructor on General Assembly's Enterprise team. He is a mentor at Google's Lean Launchpad Accelerator and New York University's Stern Business School annual Business Plan Competition. He has been leading product teams at large enterprises and startups for over two decades in a career spanning the UK, Israel, Silicon Valley and New York at companies such as Scholastic, Business Insider and Sesame Workshop. His consulting clients include Pearson, US Dept. of Defense, Merck, Vanguard, Legal Zoom, Marriot, Axa, USAA, K12, Citibank, News Corp, and The Associated Press. He is also a co-author of the upcoming book Case for Change - Demystifying Lean Enterprise Transformation.