Event Information
Refund policy
Contact the organizer to request a refund.
Eventbrite's fee is nonrefundable.
This is a live, online, hands-on course to help you unlock your potential to lead and inspire software product development teams.
About this event
Be the change you want to see in the world!
Can you remember the last time you were truly engaged at work? How often do you feel you're 'in the flow'? Now imagine if - somehow - miraculously the whole team was experiencing that same high at the same time? Oh, the products you can create! The people you can impact! There would be no limit on what is achievable! If only it was possible...
Let's face it - reality is broken. Even though everyone wants to feel this way, reality has proven it to be elusive... a utopia that is simply unattainable. Moreover, with covid and the remoteness and distancing it inherently brings, it now feels even more out of reach...
Or is it?
In this class, we will explore the Lean-Agile mindset, specifically Scrum, and what it truly means to be an inspirational leader. We'll go through the Scrum framework in detail, along with events, artifacts, and roles, with a specific emphasis on Scrum Mastery - what it is, why it's important, and how to truly embody the leadership role by serving the team.
This class is not for the faint of heart. If you're contemplating listening to this class in the background as you do something else, this class is not for you. The science is in - human beings learn by doing. It is for this reason all Stay Human Consulting classes are hands-on and rely on high-energy participation. You'll find this training to be unlike any that you took before, based on Brain Friendly techniques.
Every participant will also receive a complimentary 1-hour coaching session to discuss more the challenges they're facing in their specific contexts.
Learning Objectives
By the end of this training:
Learners will be able to explain the Agile Manifesto and pitch Business Agility to stakeholders
Learners will be able to describe in detail the Scrum framework to their team members
Learners will have experienced coaching and what it means to be a team coach
Learners will accumulate a repository of facilitation tools/techniques that they can select and apply according to their needs
Learners will identify what all this means to them specifically and hypothesize where they want to go from here
This Class is For...
... anyone that wants a safe space to explore what it means to be an effective product team leader. You may be :
A software development team member looking to transition to a leadership/managerial position
A scrum master just starting out in the role and wants more formal training before deciding putting down time/money to become a Certified Scrum Master
A Product Owner/Manager interested in learning more about agility and the Scrum framework, and how to lead by influence
A professional in between jobs because of the pandemic and generally working on upskilling yourself and readying yourself for a career shift into product development
We've selected the days/timings of this class such that we encourage participation without borders. Timings are such that you can attend anywhere from the US, to Europe, to the Middle East.
About the Course Facilitator
Ehab El-Badry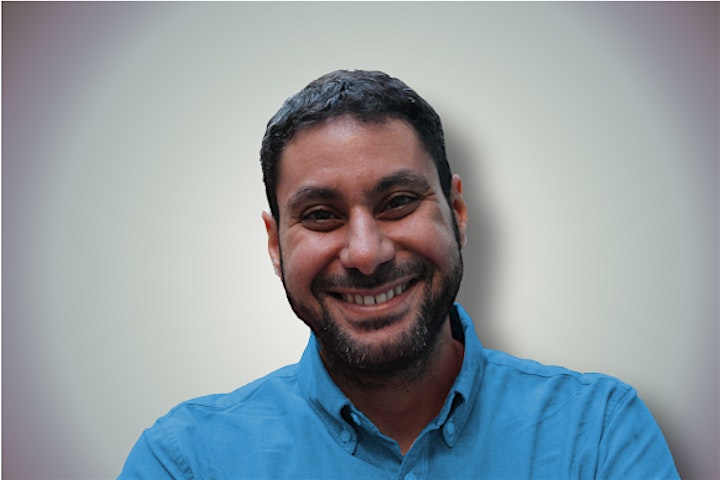 Ehab started Stay Human Consulting with the vision that everyone has within them all the traits needed to be an impactful leader, if only we stay true to what it means to be human. All we need to do it remind ourselves of what these innate characteristics are and help them grow and become more mature in the form of values, principles, and practices.
He started his agile journey in DevOps as an individual development team contributor and eventually as an Agile Coach and Trainer over the last ten years. He's helped many companies transform to agility across many different domains and sizes, from startups to Fortune 500 enterprises such as Bloomberg and Newscorp. He's coached many organizations, teams, and individuals on their own agile journeys and specifically accustomed to working with Engineering and Product Leadership.
He's focused on training/coaching in the US and Middle East.
Date and time
Location
Refund policy
Contact the organizer to request a refund.
Eventbrite's fee is nonrefundable.