Actions and Detail Panel
"Leading into the NExT Century" NExT Philadelphia 2017 Leadership Conferenc...
Sat, May 20, 2017, 10:00 AM – 6:00 PM EDT
Description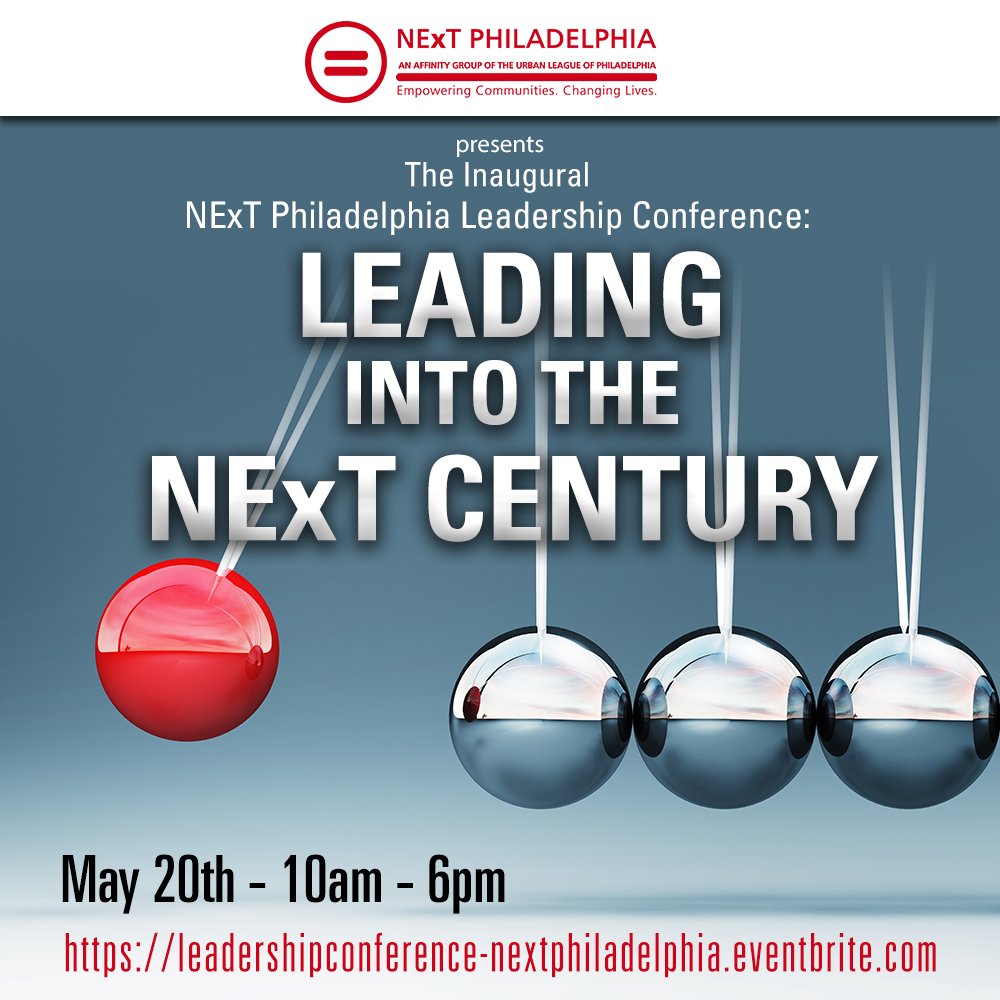 Join NExT Philadelphia as we bring young professionals and millennials from across the region for a day of leadership training and development. The purpose of the event will be to equip young professionals in the eastern region with the necessary leadership skills to be able to exceed in their personal and professional lives. This conference will be full of panel discussions, speakers and workshops with an emphasis on networking, entrepreneurship, career transitions, motivating others, coaching etc.
Agenda for the Day:
Keynote Address: Amplify Your Voice
Networking Lunch: "Our Element of Power: All You Have in 30 Seconds"
Leadership Development Topics
1. "What got you here will not get you there"
2. Leading in Diverse and Inclusive Culture
3. Smart Money - Being Financially Savy
Industry Specific Leadership: Understanding the Future of Philadelphia
1. Healthcare and Education
2. Technology and Innovation
3. Banking, Finance, and Business Development
Your Place in the Urban League Movement
Check back for updates!