"Leading Innovation: Process is no Substitute" by Ryan Jacoby, IDEO

Tuesday, February 8, 2011 from 6:30 PM to 8:00 PM (EST)
Event Details


Department of Technology Management at NYU Poly
cordially invites you to a Public lecture on
"Leading Innovation: Process is no Substitute"
by Ryan Jacoby, IDEO
Abstract: Much of the discussion on innovation has centered on the structures, systems, and tools to instill innovation processes and competencies in organizations. Yet, most such initiatives fail. What gives? Tools and processes are not enough. Innovation is fundamentally a human endeavor, one that must not only be managed, but also led. Luckily these leadership behaviors can be developed. In this talk, Ryan will through stories explore common innovation leadership pitfalls and share a model for how to lead innovation.
Speaker: Ryan Jacoby co-leads IDEO's New York location. Prior to his current role he helped pioneer and grow the Business Design discipline for the firm. Ryan is passionate about designing new experiences for users and with an emphasis on Venture Design and Growth and Innovation Strategy. Working across industries such as retail, financial services, healthcare, and consumer goods, Ryan helps clients to uncover and architect new ventures, envision new brand platforms, and design new communications, products and services. Ryan holds a BS in Systems Engineering from the University of Virginia and an MBA from Stanford University where he focused on design, marketing, and strategy. He is often referred to as the first "graduate" from Stanford's Hasso Plattner Institute of Design.
About the Investigatio Scholar in Residence Program: Social Science and Innovation can seem to be two antithetical concepts. Yet, couldn't they suggest the answer to developing technology with a human scale and connecting the needs of the users, whether individuals or communities? This is what the increasing engagement of anthropologists, social scientists, designers, and artists in collaborations with engineers and scientists in both research and commercial contexts, seems to suggest.  Indeed, many corporations and scientific institutions are acknowledging that innovation has as much to do with the intangibles of the human experience as it does with algorithms, chips and design, and therefore requires a deep understanding of the human, social and organizational context.
The Investigatio Scholar-in-Residence Series has been developed by the Department of Technology Management in the spirit of NYU-Poly i2e philosophy to enhance mutual understanding across disciplines and develop a conversation around human-centered innovation through visits from distinguished scholars from a range of disciplines such as management, information systems, anthropology, communication, sociology, design.
This event is free, but space is limited, so please RSVP.
For more information please contact Vivek Veeraiah, vvivek@poly.edu, 718 260 4015.
        Event is followed by Drink Reception sponsored by NYU-Poly Graduate Center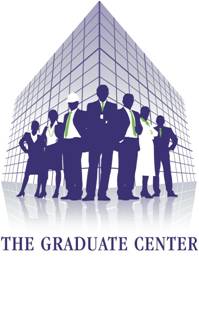 When & Where

Pfizer Auditorium, Dibner Building
5 Metrotech Center
Brooklyn
New York, NY 11201


Tuesday, February 8, 2011 from 6:30 PM to 8:00 PM (EST)
Add to my calendar
Organizer
The graduate program in Organizational Behavior, Systems and Analytics (OBSA) provides professionals and managers with the latest knowledge, skills and technologies for addressing critical human issues in rapidly changing organizations. The courses provide the background needed to effectively manage people and organizations to achieve high quality performance, work engagement and job satisfaction. The changing nature of work and shifting professional needs are addressed by the continuous updating of the curriculum and addition of cutting-edge courses, especially in Human Capital Systems and Analytics, to manage the workplace of the future.  In addition, traditional concentrations are offered in Human Resource Management, Training and Development, Management of Change and Human Resource Information Systems.  These courses are taught by a faculty of highly accomplished  experts who practice what they teach.
The course of study is designed for individuals with a wide variety of experiences and needs. These range from human resource practitioners who need to update and broaden their qualifications, to those with diverse or limited backgrounds who wish to acquire the expertise to enter a career related to managing people and organizations, especially within the context of technology
The OBSA program is in NYU-Polytechnic's Department of Technology Management and Innovation which is the premier learning, research, and development hub in the New York City/Tri-State region explicitly devoted to the increasingly critical arenas of innovation, information, and technology management.