Description
We invite you to spend a day with us in a beautiful place listening for, expressing, and practicing what it means to "Lead from Source." This one day interactive retreat will include storytelling and many forms of exploring the following questions--in silence, in nature, in movement, in music, and in conversation.
What is Leading from Source?
There is a way of leading that trusts that an invisible source, much larger than our own will and limiting perspectives, is seeking to work through us individually and together. This source moves toward wholeness and is actively seeking to be in relationship with us. Through stillness, discernment, and reflective action it is possible to move in close connection with this source--in business, in social change, and personally. We call this kind of leadership, "leading from the source" because it is a choice to investigate and operate from the deepest sources for inspired and effective action.
Many of us are drawn to this way of listening and leading in the midst of complex, diverse settings and challenges--and we hunger to do it with more integrity and in more connection with others on this path.
What is the invitation?
We are inviting people who are drawn to the practice of leading from Source to deepen our practices of leading from Source through in-depth learning, support, and engagement with others on that path. We invite people who are on the path of leading from Source, including those who have journeyed for many years to those who are new in responding to the call. There are many names for leading from Source. People and perspectives from all paths are invited.
What are the questions that we will engage with?
What are the deepest sources of inspired and effective action that we can draw on?

What conditions will allow us to access and operate from these sources?

How can we be both fully open to what is present and also fully open to what is seeking to emerge?

What is at stake for the sake of the whole?

What capacities will we need to identify, nurture and nourish to include in contributing to the conditions for breakthrough outcomes and wholeness?

Who will be hosting and facilitating the retreat?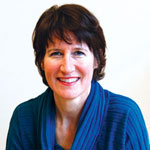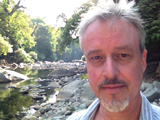 When, where, and how much?
Registration will begin at 8:30 AM. We'll gather from 9:00 AM to 4:30 PM on Wednesday, August 13, 2014. We'll meet at Charlson Meadows Renewal Center, a beautiful center about 30 minutes west of Minneapolis. Charlson Meadows is generously offering their space at no cost to us, as a part of their mission to "create and provide environments for the public that renew, inspire, and enrich all life."
Lunch will be provided. The suggested registration fee is between $30 and $150. Pay as you are able.

Your contributions will cover the costs of the food, organizing, and hosting. Registrations can be refuned up until Aug. 5.