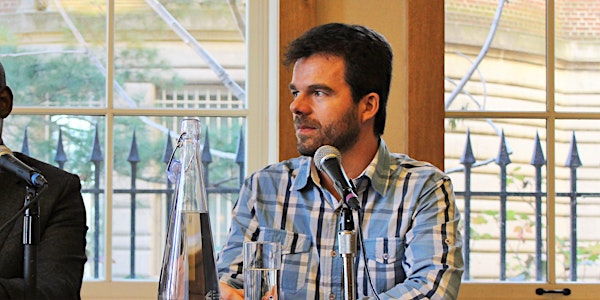 "Leading Change in Our Communities" with Rodrigo Rubido Alonso
When and where
Location
Fayerweather Hall, Room 411 1180 Amsterdam Avenue New York, NY 10027
Description
Rodrigo Rubido Alonso is an architect, co-founder and executive director of Instituto Elos, a nonprofit organization based in Santos, Brazil dedicated to training and stimulating individuals and communities from all over the world for collective and cooperative action in creating "the world we all dream of."
At Elos, he has co-created the Warriors Without Weapons program (Guerreiros Sem Armas) and the Oasis Game to facilitate these programs. Beyond Elos, Rodrigo works internationally as a consultant and speaker on social change, entrepreneurship for change, participatory leadership, community mobilization, and community building in multicultural contexts.
Over the last 18 years, Rodrigo has been focused on urban design and facilitating methods and processes for collective learning and action -- what could be called experiential learning for personal and social transformation. He has worked across the social, private and public sectors in Brazil and abroad in countries like Bolivia, Canada, Curaçao, England, Netherlands and Spain.
Rodrigo Rubido is part of the 2017 class of Tällberg Global Leaders and winner of the Eliasson Global Leadership Prize of the Tällberg Foundation.