Description
Arrival & Check-In Times:
8:15 - 9:15am on Tuesday, October 23; program begins at 9:15am
8:00 - 9:00am on Wednesday, October 24; program begins at 9:00am
What's Included with Registration?
Attendees will enjoy a daily breakfast buffet and luncheon, with networking opportunities throughout, to connect with national and state leaders in behavioral health and child welfare.

The conference will offer two nationally recognized keynotes, and more than 20 CEU-eligible workshops and presentations with some of the best trainers from across Ohio and the US:
Family First Act, PCSAO with Ohio START, NAMI on Family-driven care

New Approaches to Clinical Intervention and Trauma Informed Care

Responding to the Opiate Crisis and Human Trafficking

And many more, including yoga and mindfulness, health and wellness, family reunification and resiliency
Check out our Conference Website for more information and regular updates, including the Session and Speaker Line-up.

Our Keynote Speakers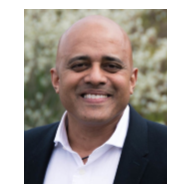 Jeremy Kohomban, PhD, President & CEO, The Children's Village, New York City
Tuesday, October 23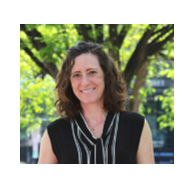 Bridget Gavaghan, Director, National Reframing Initiative, Reframing Human Services Network
Wednesday, October 24
Key Dates
Sponsorship opportunities deadline: Friday, September 21, 2018
Conference Booklet Ad deadline: Friday, September 28, 2018
Exhibitor Table registration deadline: Friday, October 5, 2018
Cancellations: full refunds cancellation deadline: Monday, October 8, 2018
Last day to register for the conference or make registration changes: Monday, October 15, 2018
Conference dates: Tuesday, October 23 - Wednesday, October 24, 2018
Member Rate Group Discount (Limit one use per agency): Is your organization an Ohio Children's Alliance member agency and sending at least two attendees to the conference? Would you like to send two additional attendees at 50% off?! Select the Member Rate - Group Discount, and register all four at the same time, and your 3rd and 4th attendees will be 50% off!