LEADING AS A CITIZEN SOLDIER - AUSA/JVCOCC Saturday Oct. 22, 2016

Saturday, October 22, 2016 at 6:00 PM (EDT)
Event Details
ASSOCIATION OF THE UNITED STATES ARMY
NEWTON D. BAKER - CLEVELAND CHAPTER
with
Joint Veterans Council of Cuyahoga County
Invite you to attend the
 Second Annual Leadership Dinner
 Saturday, October 22nd, 2016  7:00 p.m. Social: 6:00 p.m.
 John Carroll University, 1 John Carroll Boulevard, University Heights Ohio 44118
 Guest Speaker:
MAJOR GENERAL (RETIRED) ROBERT P. STALL
EXECUTIVE DIRECTOR, CLEVELAND CLINIC INTERNATIONAL OPERATIONS
Subject:
LEADING AS A CITIZEN SOLDIER
 Dinner: $35 per Person - Reservation Deadline – October 15, 2016 or Sold Out
Note: After deadline price is $40.00 each, need to reserve online by October 18,2016
Sit-down Dinner – Garden Salad, Main: Dual Entrée, Chicken Pialio, Roast Pork, Mashed Potatoes and Fresh  Green Beans and Carrots, Vegetarian/Vegan Option, Dessert. Cash Bar. All tables seat 10 and are available.  Mail form stub & payment or pay Online at http://jvcocc2016se.eventbrite.com/ For further information e-mail info@jvcocc.org or call JVCOCC [216-373-7799]. 
If your order does not fill a table of 10, we will be adding other guests to your table
Ads & Congratulatory: Artwork and Payment Deadline – October 15,2016 
The ads and congratulatory artwork to be provided in both color & gray scale or b/w as JPEG and PDF files.
Art work sizes (portrait mode) with 1 point border: Half page: 6-1/8" wide by 3-5/8" high * * * Full Page: 6-1/8" wide by 7-5/8" high - Prices: Half page $60.00, Full page $100.00 and if designed by JVCOCC please send/pay additional $30.00 donation. Art work or full text of ad or congratulatory send via e-mail to info@jvcocc.org (send separate check or pay Online at http://jvcocc2016se.eventbrite.com/ – donations support program printing & event) 
REFUND POLICY  
Please note your dinner reservation is guaranteed by AUSA/JVCOCC
and there will be no refunds
  PLEASE NOTE:  
REGISTRATION CONNECT TIME LIMIT
Your data will not be saved if you time out when entering information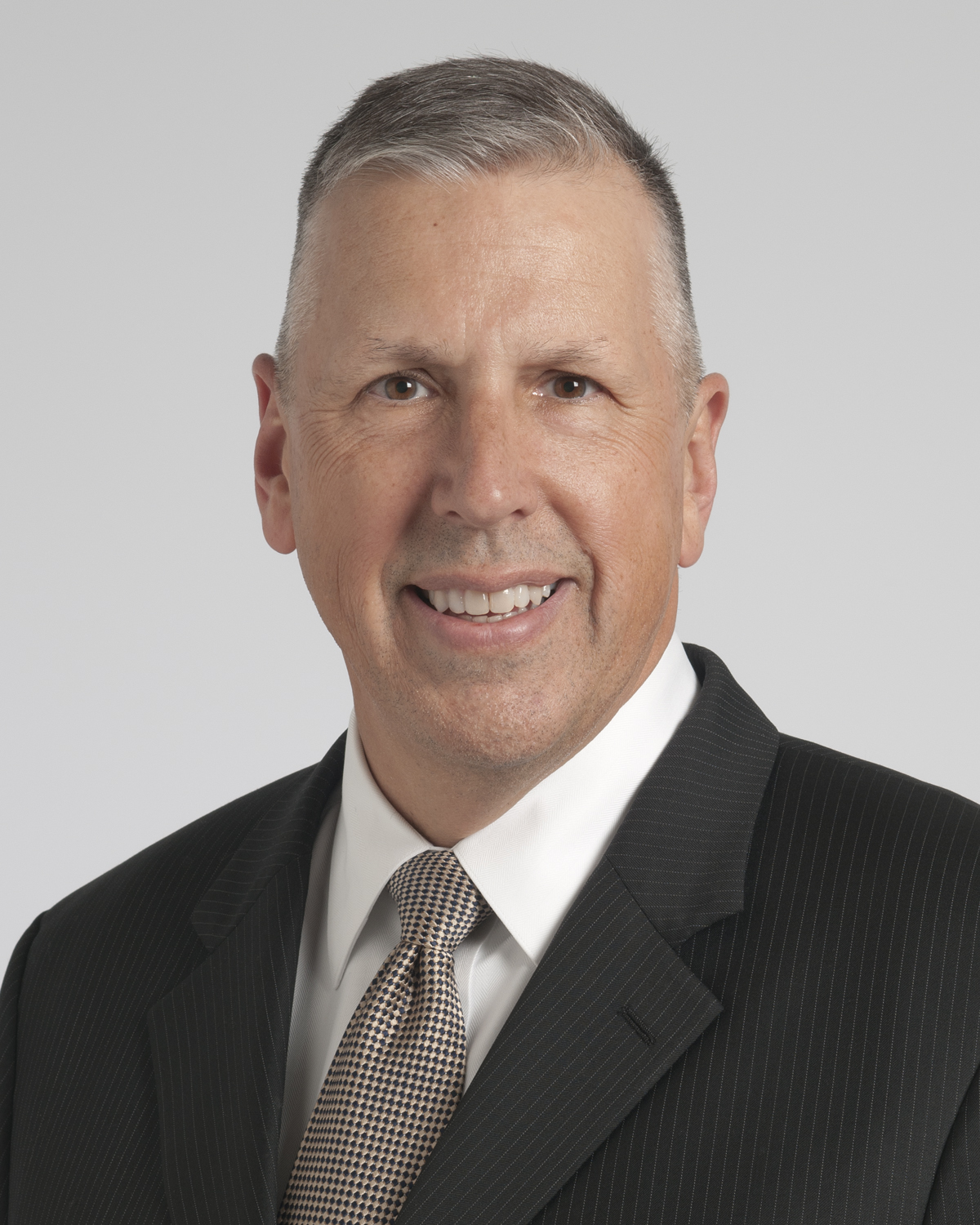 Robert P. Stall,
Executive Director, Cleveland Clinic International Operations
Major General (Retired) U.S. Army
Civilian Career
Rob Stall is the Executive Director of Cleveland Clinic International Operations. From Abu Dhabi to London, Cleveland Clinic International Operations organization facilitates global relationships that leverage the Enterprise's intellectual capital to drive superior clinical outcomes, enhance the patient experience, and improve the quality of life. This is accomplished through the creation of patient referral streams, and the development of new business opportunities between the Cleveland Clinic and other international healthcare systems and organizations.
Prior to that appointment, Rob served as Chief of Operations of the eight Cleveland Clinic Regional Hospitals. He has served as Interim President of South Pointe Hospital, as President of Medina Hospital for two years and President of Euclid Hospital for two years. He has been with the Cleveland Clinic for 29 years. Rob has spent 13 years as the Division Administrator for the Regional Medical Practice, responsible for building and maintaining 14 family health centers throughout Northeast Ohio and in Toronto, Canada. He has been an Administrator for Neurosurgery, OB/GYN and the Finance Manager for the Division of Surgery.
Rob has a Master's degree in Business in Quantitative Business Analysis from Cleveland State University and a Master's in Strategic Studies from the U.S. Army War College. He received his undergraduate degree from John Carroll University in University Heights. He is a Fellow of the American College of Medical Practice Executives. He is a member of the CWRU International Affairs Visiting Committee, participates in the Boy Scouts of America - Cleveland Chapter, and was a Board of Directors member of MedWish International and Center for Health Affairs.
Rob and his wife Nancy have five children and two grandchildren.

Major General (Retired) Robert P. Stall
Military Career
Major General(R) Robert P. Stall was the Commanding General, 108th Training Command (Initial Entry Training), responsible for initial military training for both Active Component and Reserve Soldiers for the United States Army.  Prior to this, MG(R) Stall was the Commander of the 98th Division (Initial Entry Training).  MG(R) Stall served as the Commander, 358th Civil Affairs Brigade that supported the First Marine Expeditionary Force in Support of Operation Iraqi Freedom in March 2003 and the follow-on mission with the 4th Infantry Division that was located in Tikrit, Iraq. 
A ROTC Scholarship recipient and subsequent Distinguished military Graduate, MG(R) Stall received his Regular Army Commission from ROTC at John Carroll University in 1977.  His first assignment was as a Tank Platoon Leader for the 1st Bn, 13th Armor in Illesheim, Germany.  He subsequently served in the 4th Battalion (Airborne) 68th Armor, prior to departing active duty.
MG(R) Stall entered the Army Reserve in December, 1983 as part of Company B, 2nd Bn., (Airborne) 11th Special Forces Group in Youngstown, Ohio.  He served in multiple command and staff positions both in Special Forces and later in Psychological Operations, as part of 2nd Psychological Operations Group in Cleveland, Ohio.
MG(R) Stall assumed command of the 15th Psychological Operations Battalion in July 1997.  In 1999, the unit was activated and was the first Psychological Operations Battalion on the ground in Kosovo following the air war.  MG(R) Stall was the KFOR PSYOPS Chief for Operation Joint Guardian and was the Special Staff Officer for all NATO Psychological Operations for General Doctor Klaus Reinhardt, the Commander for NATO Ground Forces in Kosovo.
Upon return, he became the Deputy Commanding Officer for 2ndPsychological Operations Group.  MG(R) Stall left Psychological Operations and assumed duties in the 352nd Civil Affairs Command, in College Park, Maryland.  MG(R) Stall was selected to command the 358th Civil Affairs Brigade which deployed to Iraq for Operation Iraqi Freedom.  After the Command of the 358th Civil Affairs Brigade, he served as Chief, Joint Interoperability Division J7 at the Joint Forces Command in Norfolk, Virginia before receiving flag rank.
MG(R) Stall's awards and decorations include the Distinguished Service Medal, Legion of Merit with oak leaf cluster, Bronze Star Medal, Defense Meritorious Service Medal, Meritorious Service Medal with four oak leaf clusters, Army Commendation Medal, Army Achievement Medal, Combat Action Badge, Special Forces Tab, Novices Parachutist Wing, and German Parachutist Wings – Bronze. 
When & Where

John Carroll University
1 John Carroll Boulevard
University Heights, Ohio 44118


Saturday, October 22, 2016 at 6:00 PM (EDT)
Add to my calendar
Organizer
Joint Veterans Council of Cuyahoga County
JOINT VETERANS' COUNCIL OF CUYAHOGA COUNTY
JVCOCC HISTORY AND GOALS

The Joint Veterans Council of Cuyahoga County (JVCOCC), originally named Joint Veterans Commission of Cuyahoga County,  was established in 1932 to bring together the energies of the various Veterans organizations, work on common goals and commemorations. The JVCOCC sponsors the following events: Flag Day with U.S. Army Birthday and Naturalization Ceremony; Veterans Day; and the annual Officer Installation and Outstanding Veteran of the Year Dinner in February; supports the Memorial Day Association of Greater Cleveland to sponsor the Traditional May 30th Memorial Day observance; and now has partnered with the Association of the United States Army to sponsor the Armed Forces Outstanding Patriot event and with Equal Honor For All to cosponsor March 29th Vietnam Veterans Day. It has also undertaken the establishing of a Liberty Veterans Honor Garden amongst the Cleveland Cultural Gardens and the restoration of Liberty Row, a memorial dedicated in 1919 with trees planted and medallions placed at their bases honoring those Greater Clevelanders killed during WWI. The name change to "Council" was done to distinguish this organization from the Veterans Service Commission of Cuyahoga County, a government body. 
JVCOCC P.O. Box 5350 Cleveland, OH 44101-0350
Tel. (216) 373-7799 e-mail: info@jvcocc.org   www.jvcocc.org

A CALL TO PRESERVE A LEGACY

At this moment, in our country, we have about 24 million veterans but our numbers are rapidly dwindling. We share a unique bond in that most have experienced the sacrifice or have a great understanding of it. Also there is an extension of us veterans, our families and friends, and the families of those who gave their lives for our country, most of whom also have a very personal knowledge of what call to duty demands and its toll on those who serve and their families. We have to work together, across all veterans' organizations and as individuals, to make sure that future generations of veterans and families will receive the best care they rightfully deserve and our fellow citizens have a clear reminder of the price for the freedoms they enjoy. The significance of our contributions should not die with us and we should leave an easier path for future veterans to assert their role in our society. We salute and commend all who make a lifetime commitment to serve their fellow veterans, those who are currently serving our country and their respective families. Our numbers, when working in unison, can guarantee an outcome worth the legacy that we share.
The greatest citizens of each of our nation's generations:
"Those who died defending our country, those who served, those who stand vigilant now and will in the future, their respective families, and the loving citizens who supported them and their loved ones while the defenders were in harm's way and embraced them and their families when they came home and made it their lifetime duty to help them all heal"
.
LEADING AS A CITIZEN SOLDIER - AUSA/JVCOCC Saturday Oct. 22, 2016