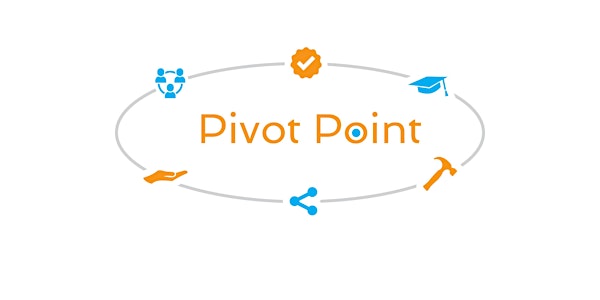 Leading Across Generations
When and where
Location
Online Link: https://zoom.us/j/7602370433 Dial: 1 855 880 1246 // Meeting ID: 760 237 0433
Description
Does your organization want to more effectively lead across the generations?
If yes, please attend our complimentary online workshop with a group of like-minded, high potential women leaders looking for tools to manage more effectively across the generations (millennials, Gen X, and baby boomers). Together, we will collaborate on proven techniques and walk away with a plan to implement at your organization.
Pivot Point's purpose is to empower high potential women leaders through building WINNING game plans. Women with a plan win. In fact, their chances of success are 80% higher.
After attending this workshop, you will be able to take active steps towards leading across generations by: 1) Understanding how "coming of age" experiences shape generations, 2) Learning how to "flex" your leadership style to meet the needs of each generation, and 3) Build values consistent with generational expectations.
You will walk away having all of the tools to effectively lead across all generations at your organization!
Online Link: https://zoom.us/j/7602370433 // Dial: 1 855 880 1246 // Meeting ID: 760 237 0433