Leadership Workshop: Unshackling the Hidden Leadership Potential – How Every IITian or Google employee can aspire to be a Hi-Tech CEO

Saturday, August 27, 2016 from 9:00 AM to 4:00 PM (PDT)
Event Details
IIT Mentors Presents: 
Leadership Workshop: Unshackling the Hidden Leadership Potential – How Every IITian or Google employee can aspire to be a Hi-Tech CEO
Saturday, August 27th 2016, 9:00am - 4:00pm

 Google
Bldg. Plymouth 2
1550 Plymouth Street
Mountain View, CA 94043
Registration available for first 75 prospective mentees due to popular demand. Previous events were sold out. Please note that you need to have studied in one of the IITs or be a Google (Facility Host) Employee to attend this event.
See the Attendee List at the bottom of the page
(Below is a narrative on IITians. However, Google employees could benefit from this event, as well)
IITians have rocked Silicon Valley for last few decades with their Entrepreneurial spirit but are still not found a lot in the corridors of power in the higher echelons of leadership team of big Hi-Tech Firms. Why? Is it because we do not deserve to be there or is it because we have not yet realized our true potential related to the leadership aspects of our personality. May be the bigger question is "What is Leadership" and "How can IITians dig deep within themselves to unearth the hidden force" that has the potential to change the way Silicon Valley is run by Corporate Leaders.
Join us for a half-day workshop to learn about the journey of a few leaders from Silicon Valley in various sessions focused on giving each IITian and Google employees an opportunity to openly analyze themselves and hone their leadership skills through self assessment & self-critical exercises. We cannot promise you a CEO job tomorrow but once you reach there later on in life, you will certainly look at this event as a "turning point".
Topic-1: Secrets that nobody shares about rising from Middle Management to Senior Executive positions - Director to CEO
IITians typically reach middle management easily based on their hard-work, knowledge and ability to deliver results on a consistent basis. However, the journey from there to the top is a much tougher one through an uncharted 
territory where there is no road-map to success. It probably requires a combination of thought leadership, hard-work, professional networking, ability to overcome fear to take risky organizational assignments to broaden our skill set &
experience etc. to rise through the ranks and reach the upper echelons of corporate ladder. However, nobody seems to have a definite answer.

The sessions around this topic will help the participants both understand the strengths of our alumni who have traveled this path successfully as well as develop an understanding of how to overcome their own weaknesses. These are issues no MBA program addresses and there are no "Dummy Guides" available for sale.
Topic-2: Personal Branding for Leadership Success
 Ability to create a brand image around oneself is a desire we all IITians have, especially something which goes beyond just our "IITian" tag that has helped us come a long way. This is specially important when you wish to rise through the leadership ranks where your "leadership style" is evaluated both overtly and covertly on a daily basis. The questions then arises is how do we create a brand for ourselves. Unfortunately, there is no "secret sauce" to it or a "hidden recipe" that we can leverage. 
The sessions around this topic will help participants to understand both the broader picture and the nuances of "creating one's own brand". It should not come as a surprise that there are no "crash sources" in personal brand management but is a result of years of careful effort of conducting oneself in the right way to be known with a certain desirable image which makes you an attractive candidate for "leadership positions".
Program Summary
8:15 to 8:55 AM -

Registration and Breakfast

9:00 to 9:50 AM - Structural Framework around Topic-1: Presented by Prasad Kaipa
9:50 to 10:00 AM -

Break

10:00 to 10:50 AM - 

Personal Life Journey around Topic-1: Speaker - Ramesh Srinivasan



10:50 to 11:00 AM -

Break

11:00 AM to 12:00 PM - 

Workshop around Topic-1: Coordinated by Prasad Kaipa




12:00 to 12:50 PM -

Lunch



1:00 to 1:50 PM - 

Structural Framework around Topic-2: Presented by Ram Kedlaya




1:50 to 2:00 PM -

Break

2:00 to 2:50 PM - 

Personal Life Journey around Topic-2: Fireside Chat with Dheeraj Pandey moderated by Pranesh Anthapur


2:50 to 3:00 PM -

Break

3:00 to 4:00 PM - 

Workshop around Topic-2: Coordinated by Ram Kedlaya

4:00 PM - 

Adjourn
---
Mentors 

---
Ramesh Srinivasan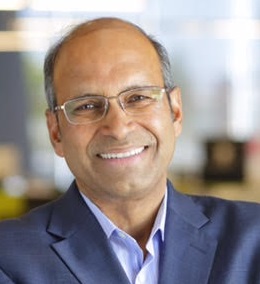 Ramesh Srinivasan is CEO of Ooyala. He oversees all aspects of Ooyala's strategy and operations.

Ramesh is a veteran leader and innovator, with a passion for technology and a strong track record in scaling public companies. His personal journey is a compelling one: He graduated from the prestigious IIT (Engineering) and IIM (Management) institutions in India, then started his career in general management before switching to application software. Ramesh began his US career in Sept, 1988 as an application software programmer and then advanced to executive positions at major corporations like Manhattan Associates and Bally Technologies.

Before joining Ooyala, Ramesh was President and Chief Executive Officer of Innotrac, a leading provider of e-commerce solutions for digital retailers, where he oversaw the company's merger with eBay Enterprise. He also spent nine years with Bally Technologies (NYSE: BYI – later merged with Scientific Games), maker of advanced technology-based casino games and systems, where he rose from Executive Vice President for Systems to President and COO and then to CEO. During his tenure, the annual revenue run rate for the company grew from $500 million to $1.2 billion, while its share price increased eight-fold. Prior to joining Bally, Ramesh was EVP at Manhattan Associates (Nasdaq: MANH), a premier Supply Chain Solutions Provider. During his seven years at Manhattan, Ramesh's results-based performance led his to his elevation from Director to Senior Director, VP, SVP and EVP, while the company's annual revenues grew by approximately 500%. At Manhattan, Ramesh was responsible for building a world class Product Development and Support Center in India and his leadership in multiple areas, including cost effective Global R&D, Customer Support, Professional and Technical Services was instrumental in positioning Manhattan as a technology industry leader.

Ramesh holds an MBA (PGDM) from the Indian Institute of Management, Bangalore, India and a Bachelor of Technology degree from the Indian Institute of Technology, Banaras Hindu University, Varanasi, India.
Dheeraj Pandey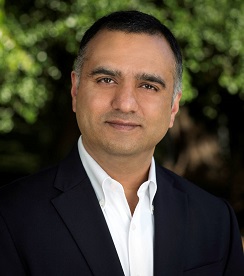 Dheeraj is the Founder, CEO & Chairman of Nutanix. He brings a wealth of experience of working at high growth enterprise software companies. Prior to founding Nutanix, Dheeraj was the VP of Engineering at Aster Data (now Teradata), where he helped build the product and its engineering team from the ground up. At Oracle, he managed the storage engine group for Oracle Database/Exadata, and co-authored numerous patents in the area of distributed databases. Dheeraj's entrepreneurial spirit has been recognized with a number of prestigious awards including Dell's Founders 50 and the E&Y Entrepreneur of the Year, Silicon Valley. Dheeraj is a Ph.D. dropout from University of Texas (Austin), where he was a Graduate Fellow of CS. He holds a BS in CS from the Indian Institute of Technology (IIT, Kanpur), where he was adjudged the "Best All-Rounder Student Among All Graduating Students in All Disciplines" and bestowed with the Distinguished Alumnus Award.
Ram Kedlaya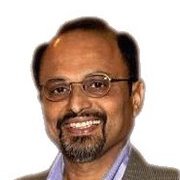 Ram Kedlaya is Founder & CEO of Group Tminus. Ram is an Executive Coach, Innovation Advisor and Inspirational Speaker. He provides leadership development and coaching around the world in USA, Japan, India, Asia and Europe. He lives in USA and travels extensively across the world to work with global clients. Ram feels blessed that he has been fortunate to coach leaders, both women and men, from 15+ cultures around the world. A much sought after coach around the world, he particularly works with C-level executives, SVPs, VPs, GMs, Directors, Board members, Country Managers, Managing Directors, mid-level and emerging leaders. Customers include global multi-cultural companies and startups to enable them to inspire and transform their organization for agility, innovation, strategy and operational excellence. Ram is a global business leader, technologist and entrepreneur turned coach.
Ram is a certified coach from the International Coach Federation (ICF), a worldwide body based in USA and Stakeholder Coaching methodology from his guru and mentor, Marshall Goldsmith. He is an advisor to the MBA / Entrepreneurial program of the University of Washington in Seattle. Ram is a graduate of Indian Institute of Technology (IIT) Madras and University of Texas, Austin.
Prasad Kaipa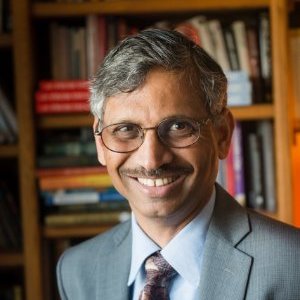 Prasad is CEO Advisor and Coach. He is also Sr. Fellow & Exec. Director (Emeritus) * Center for Leadership, Innovation and Change, Indian School of Business, Hyderabad.

Prasad Kaipa  is no stranger to IIT alumni programs having been very active in the bay area. He has been splitting his time between US and India in the recent years as he was asked to set up a leadership and innovation center in Indian School of Business, Hyderabad. He is also the co-founder of TiE Institute in the bay area and ran it for a couple of years. Prasad has been focused on developing leaders and innovators since he quit Apple in 1990. He has worked with many IITians in the bay area and around the world. In addition, he has mentored and coached executives in board roles and president roles in companies like Boeing, Disney, Ford, State Bank of India, Tata companies, Maxim Semiconductors, Ranbaxy etc., making up 20 years of experience in CEO coaching, leadership development and executive education. Has worked individually with over 116 CEOs, board members and executive team members and over 18,000 executives through seminars, workshops and courses

Prasad holds a PhD in Physics from IIT Madras. He also holds Bachelors and Masters degrees in Science from Sri Venkateshwara University.
Pranesh Anthapur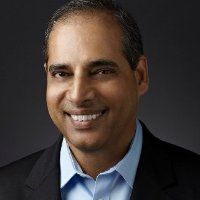 Pranesh is currently serving as Chief People Officer at Nutanix Inc, an industry leader in the converged infrastructure space. As a member of the senior executive team, Pranesh is responsible for building out one of the fastest growing companies and leads all aspects of Human Resources including talent acquisition, performance management, geo strategy, organization effectiveness, rewards and employee engagement among other functions.
Prior to Nutanix, Pranesh was VP of HR overseeing People and Places function at Walmart Global e-Commerce. As one of the key executives, he helped Walmart scale as a multi- billion dollar e-commerce leader. Pranesh led the HR function to build out Walmart labs with additional responsibility for global expansion. Prior to Walmart, Pranesh spent over 13 years at Yahoo. As Yahoo grew to over 12,000 employees, he headed increasingly responsible executive roles, leading large global teams. After 7 years in HR, Pranesh was promoted to a business role, as the Chief Operating Officer of India. In that role he was responsible for providing operational leadership and scaled India to over 2,000 employees. After a 3-year stint in India, Pranesh relocated to US as VP of Global Business Solutions and he oversaw all the off shore shared services centers of Yahoo! managing over 1,500 employees worldwide. Prior to Yahoo, Pranesh worked at HP, VeriFone and GE in various HR executive roles in Asia and US. 
Pranesh holds a Bachelor of Engineering degree and Masters in Personnel Management degree from Tata Institute of Social Sciences, Mumbai, India. Pranesh is passionate about building world class teams and mentoring senior leaders. Besides that, Pranesh enjoys cycling, hiking and reading. 
Have questions about Leadership Workshop: Unshackling the Hidden Leadership Potential – How Every IITian or Google employee can aspire to be a Hi-Tech CEO?
Contact IIT Mentors
Attendee List
Sort by:

Date

|

First Name

|

Last Name
When & Where

Google
Google Bldg Plymouth 2
1550 Plymouth St
Mountain View, CA 94043


Saturday, August 27, 2016 from 9:00 AM to 4:00 PM (PDT)
Add to my calendar
Leadership Workshop: Unshackling the Hidden Leadership Potential – How Every IITian or Google employee can aspire to be a Hi-Tech CEO