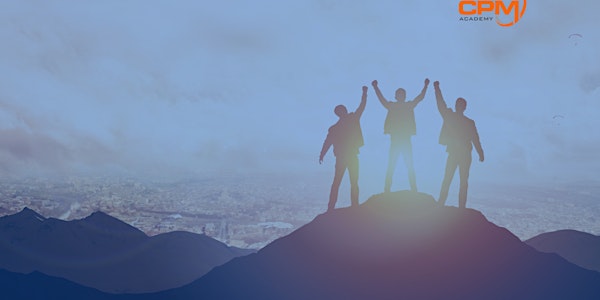 Leadership Toolkit 2 - Bundle of 5 Courses
Online Course. Study at your own pace. Bundle of 5 Courses.
About this event
CPM Academy and TalentLMS bring 100% Online Courses for your professional development. Receive a Certificate of Completion from CPM Academy after each course.
This Bundle includes the following 5 Courses:
Promoting Talent
Promoting talent in your workforce is a vital part of being an effective leader. Creating an environment that nurtures and manages the talents of its workforce will lead to a more successful business, because it plays to everyone's skills.
By the end of this course, you'll be able to:
Understand what "promoting talent" means
Identify the benefits of promoting talent
Successfully promote talent
Leading by Example
Whatever you do and however you do it – when leading, people are influenced by your actions and behavior.
For leaders, setting a "good" example for your workforce is key to gaining trust and boosting the productivity of your business.
By the end of this course, you'll be able to:
Understand what "leading by example" really means
Identify the benefits of leading by example for businesses
Set good examples to your workforce
Facilitating Results
If your team is working on a project, answering questions like who, how, and why for them will increase purpose and drive, making good outcomes easier to achieve. As workplaces become more reliant on interpersonal problem-solving, not just tactical execution, you'll need to use facilitation more and more, so having the right skills is a must.
By the end of this course, you'll be able to:
Identify what "facilitating" is in leadership
Understand how a facilitative approach drives results
Structure facilitation to reach goals
Making Deals
Making good deals isn't just about banking a check or resolving arguments – it's about forming relationships with those in the business, and contacts outside the business, to continue making better deals.
By the end of this course, you'll be able to:
Use techniques to improve your negotiation skills
Consider future benefits, not just current deals
Build relationships with those you do business with
Be transparent with your team to help each other
Managing Change
In every profession, sometimes change is necessary to improve or streamline the business. Being able to manage, and present change, so it comes across as a positive part of progress, is essential for keeping your business moving.
By the end of this course, you'll be able to:
Understand change management and its benefits
Effectively explain the need for change
Use techniques to make change manageable for your team