Description
Great news! This year Steph Routh is our main speaker/workshop leader. Lucky us!
Brutish forms of leadership are chronicled everyday in the news. Maybe we see less-than-ideal dynamics in our workplace. As leaders ourselves, we want to be better, break archaic paradigms and forge a more powerful and lasting way to lead. It all starts with us: in our day-to-day lives, at home and in our businesses and jobs. Let's do it!
Steph is going to present to us and facilitate a workshop about leading through collaboration and listening.
"There are plenty of books that focus on the roles of personal development and public speaking in leadership, but what if listening and networking is the more effective approach to leadership? In this interactive workshop, we will explore the power of collaboration—developing networks, finding common purpose, and connecting resources. We will also delve into the pivotal role that listening and synthesizing plays in achieving broader goals. You might even start a podcast as a result of our time together!" -- Steph Routh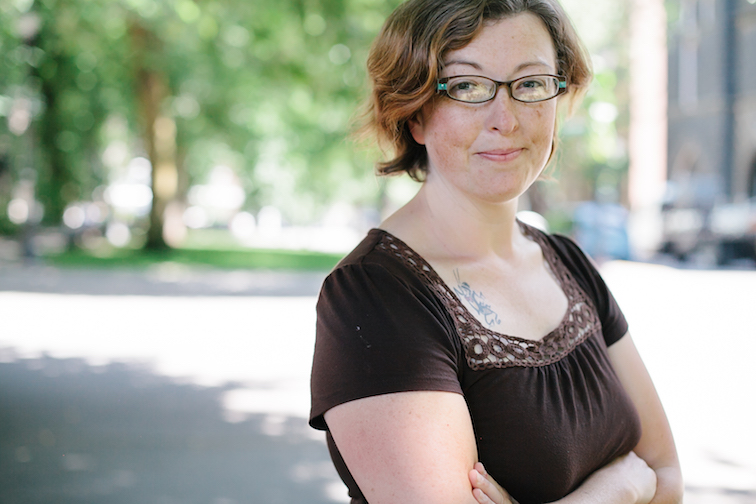 Steph has over 15 years of experience encompassing organizational development, policy research and advocacy, program planning and implementation, and multi-media marketing. As the first Executive Director of Oregon Walks, Steph cultivated legislative and program agendas that centered disability rights, aging with dignity, access to transit, and racial equity. She did this with a smile on her face and, in 2010, earned the Susie Stephens Joyful Enthusiasm Award from the national Alliance for Biking and Walking.
She is co-founder of the Why Isn't Anyone Talking About This? podcast, an exploration of the relationship between justice and the built environment, and a recent graduate of the Emerge Oregon program, which recruits and trains progressive women to achieve public office.
Logistics
Friday: Bike in from Portland or the Hillsboro MAX station with the group or carpool to Stub Stewart. Details on those options to come. We'll stay in the rustic cabin village in the park. The evening will entail a happy hour, dinner and the infamous arts and crafts extravaganza in the community hall near the cabins.
Saturday: Heart of the program, outdoors time and yoga
Sunday: Breakfast and head out
Food: It's included in the price. A priority of the Camp has been to have killer food. We won't deviate this year.
Cost and capacity: This event has a limit of 20 folks. The cost is $199. Members get a $70 discount because the cost of the event is subsidized by dues to make it very accessible. The cost includes food, drink, lodging, yoga and programming. Due to logistical acrobatics, there are absolutely no refunds after October 12th, but you can find another member to fill your spot.
Bring your thinking cap, but also consider bringing your mountain bike, running shoes, yoga mat, journal, hiking shoes etc. If you haven't been on the Banks-Vernonia multi-use trail, you're in for a treat. It's one of the best in Oregon. Expect exceptional company.
Can't wait for camp!
Thank you for being badass ladies,
PS Boot Camp committee
Kate Walker and Ellee Thalheimer