Description
Reflect. Grow. Innovate. Old methods will not solve emerging challenges in today's ever-changing executive environment. Break away from the clutter and plunge into the messy issues of today's business world and develop attributes of courage, nimbleness, vision and collaboration.
Leadership Therapy is a progressive alternative to traditional training. Time-efficient modules cover select, high-level topics via engaging, edgy and sometimes painfully honest group sessions facilitated by a subject matter expert. Accelerate and elevate your forward-thinking abilities with Leadership Therapy.
All of the sessions begin at 7:30 am.
Pricing reflects a 20% discount off of individually priced sessions.
Refund Policy: Refunds will be determined on a case by case basis.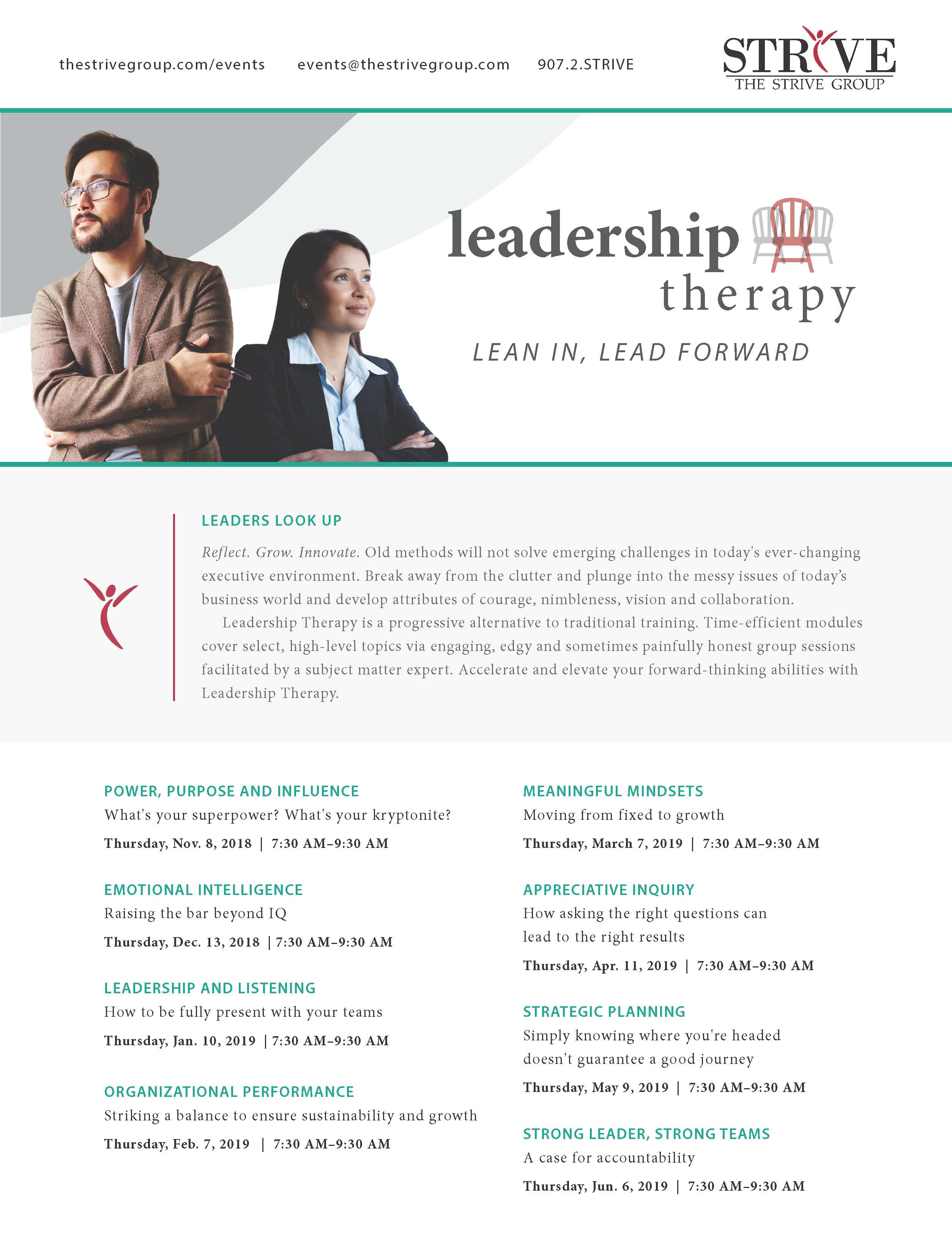 Register for individual sessions by clicking on the links below.