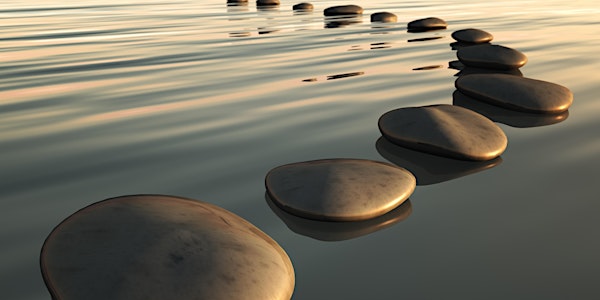 Leadership, teamwork, and trust: Fostering engaged and effective teams
Location
Tacoma Mountaineers
2302 North 30th Street
TACOMA, WA 98403, WA 98403
Refund policy
Refunds up to 7 days before event
Sales Have Ended
Registrations are closed
Thanks for stopping by. If you're interested in future workshops, please reach out to us on our website: www.shorthandconsulting.com.
Description
People often think of leadership as an external act: mastering skills, leveraging teams, achieving results. While that's part of the picture, authentic and effective leadership starts from within. This session will offer a lively discussion of evidence-based models for effective leadership, along with thought-provoking exercises and useful tools to expand your leadership capacity, foster trust, and enhance teamwork.
This workshop will be useful for managers and leaders at all levels, including emerging, established, aspiring, and accidental leaders. It will be relevant for anyone who is curious about expanding their understanding and practice of leadership, in work and in life.
In the morning session, you will:
Gain a greater understanding of authentic leadership

Apply concepts through reflective and experiential exercises

Develop greater self-awareness and identify personal opportunities for growth
In the afternoon, you'll:
Increase your skills and confidence in how to identify and prepare for important conversations

Identify the factors that are holding you back from speaking up

Articulate strategies to navigate high-stakes conversations effectively

Translate concepts into 'next steps' for you and your team
This highly interactive session is designed for the mixed level of expertise and experience that is typical of a team. Since we learn and retain more by doing rather than sitting through lectures, this workshop will involve time for skill-building, individual reflection, and break-out discussions. To help translate your renewed energy and expanded knowledge into effective action on the job, we'll end the day with priority-setting about 'next steps'.
LOGISTICS
MEALS, SNACKS, AND BEVERAGES:
Lunch and light snacks will be provided.
Coffee and tea will be available in our meeting room in the morning.
We'll strive to accommodate dietary needs where possible. Please include that information when registering.
WHAT TO BRING:
A notebook or journal, and your writing implement of choice.

Whatever will help you be comfortable during the day: a water bottle, travel mug, your rain jacket for a lunchtime walk, etc.
OTHER TIPS:
For your own benefit and that of the group, to the fullest extent possible, please think of this as a full-day retreat. Plan to set up an 'out-of-office' message on your email, remind the folks at your office that you'll be in a day-long meeting, and turn off your cell phone for the day. (If you must check email or phone messages, there will be an opportunity to do that during breaks.)