Leadership Skills LS005: Increase Your Success Through Mentorship

Multiple Dates
Event Details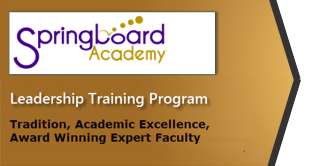 Leadership Training Module LS005:  Increase Your Success Through Mentorship

Learning Objective:  Students learn how mentor relationships can accelerate personal and professional success.  Instructor: Suzanne Keel-Eckmann


Instructor:  Suzanne Keel-Eckmann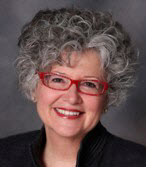 Suzanne recently retired as a Firm Director for Deloitte, the international accounting and consulting firm. Prior to joining Deloitte, she held positions as a non-profit executive, law firm administrator, and owner of her own business.  In her 14+ years at Deloitte, she has "intrapreneured" her way from Northwest Region Operations leader, to National Director of Workplace Service Strategies, to a position as National Director of Corporate Responsibility and Sustainability. She also led the Deloitte Services Women's Initiative.


Topics
Types of mentor-mentee relationships

Goals and roles

How to find a mentor

How to be a mentor
Exercises
Ask someone to be your mentor
Reading
Class PowerPoint presentation

Handout – Mentor Myths and Glitches

Handout – Mentor-Mentee Insights

Handout – Seven Steps Exercise
About the Leadership Skills Module:

This module addresses the basic personal skills needed to be a successful leader in your organization, profession and community.  The series begins with an overview what it takes to be an effective leader – styles, strengths and virtues. 
Other classes address the common complaint "how do I find more time?" Students learn how to set priorities, manage time, and focus on activities that are most important to personal and career success. 
Finally, since successful leaders must do more than their "day jobs," students learn how to network inside and outside their organizations, how to share skills and experience by mentoring others, and how to give back to the community.  
About the Leadership Training Program:
What is the Leadership Training Program?
The Leadership Training Program is for men and women who want to accelerate their career advancement.  Whether just getting started or desiring to move up in their profession, students learn how to define their personal brand, increase their confidence, improve their interpersonal skills, and get noticed by those who can advance their careers.
These training courses focus on both basic and advanced skills and show individuals how to be more confident, make strong first impressions, and succeed in a crowded job market. The courses are designed especially for those who want to develop additional capabilities needed to excel in their work and profession.


Class Registration Information
For class dates and times, please refer to the class calendar.  
Springboard Academy has a maximum class size of 20 students and a minimum of 5 students.  If a class is full, please check for future dates.  If a class has not reached minimum enrollment 48 hours prior to the scheduled time, the class will be cancelled.  Registered students will receive email notification and will be automatically enrolled in the next available class.
Students enrolled in Springboard Academy pay no additional charge for class registration  (with the exception of occasional book or incidental fees).
Non-students may enroll in classes, subject to space availability, by paying a fee of $125 per class.
Registrations may be cancelled up to 48 hours before class without penalty.  Cancellations after that time are subject to a $25 "no show" fee.


About the Classes
Classes:
Monday through Friday

Options for morning, afternoon and early evening

Class Duration:  1 1/2 to 2 hours

Class Size:  15-20   (minimum class size – 5)
Fees:
Fee structure ($250/month for 12 months, $50/month thereafter)

Small additional material fee applies for some classes.

Individual classes can be taken for $125

Additional classes in the Leadership Skills Module:
Become a better leader - LS001
Manage your priorities - LS002
Manage your time - LS003
Negotiate a win/win every time - LS004
Increase your success through mentorship -  LS005
Become a networking ninja - LS006
Get connected through community involvement - LS007
Organizer
The Springboard Academy
Springboard Academy is a unique professional development organization that teaches men and women what they need to know to advance in their careers. We'll teach you things you don't learn in school, things you otherwise have to learn the hard way.
Our proprietary curriculum focuses on personal brand and how to use it to build confidence and make people more effective contributors to their companies. 
Our expert faculty provides personalized instruction to help students define their brand and make it part of everything they do.  The outcomes are more confident, productive individuals and more effective, successful organizations
We maintain a small class environment and students learn from an expert faculty of career coaches, entrepreneurs, successful corporate executives, media professionals, image consultants, best-selling authors, community leaders and others. Students receive personalized instruction and  leave each session with insights, practical tips, and tools they can put to use right away.
For more information about The Springboard Academy and our programs, contact us directly at:
Phone
206-494-0416
Email
Mail
The Springboard Academy
P.O. Box 19860
Seattle, WA 98109


Leadership Skills LS005: Increase Your Success Through Mentorship