Leadership Principles

Saturday, May 11, 2013 from 1:00 PM to 4:00 PM (CDT)
Event Details
1Faith Ministries 
His Grace International Bible Training Center
4204 W. Roosevelt Road 
Chicago, IL 60624
312-399-0464
312-434-0039
His Grace International Bible Training Center
In each of us lies the potential to be an effective leader.  If you are in need of a boost in your leadership this is the class for you, Leadership Principles. This class will uncover the secrets of dynamic leadership that will transform your leadership and life. 
It takes higher thinking to change the world. Leadership is designed to empower others. This class will equip and instruct leaders on the effectiveness of leadership. 
---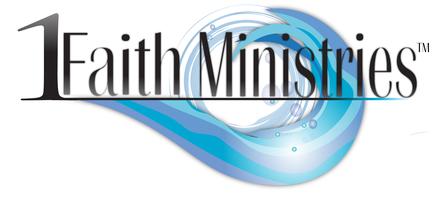 Our classes are intended to impart the life changing truth of God's Word so that the Word will "become flesh."    
We believe ministry flows out of relationship with God; that our first call is to minister to God and that as we seek to grow in intimacy with Him, His desires will become our own, and we can then minister from His heart to a hurting and broken world.
Leadership
                                                                                    Class Synopsis
Effectiveness of Leadership 
Integrity of Leadership 
Character of Leadership 
The Power of Vision 
The Power of Setting and Achievable Goals 
This course is designed to spark and enlighten the leader for greater ministry service. This course will teach the principle of leadership, development and the transforming of leadership. This course will supernaturally release the anointing of God upon the students.
Course Objectives:
• To give understanding of leadership
• What is leadership
• The purpose of leadership
• Principle keys to leadership
• Qualities of leadership
• The dangers of leadership
Key scriptures:
Luke 12:48
 But he that knew not, and did commit things worthy of stripes, shall be beaten with few stripes. For unto whomsoever much is given, of him shall be much required: and to whom men have committed much, of him they will ask the more.
Course Reference
• Becoming a Leader Myles Munroe
Course text:
Bible
Copied material
Assignment due:
• Complete this assignment to enhance your leadership. Write your personal response.
a. My Purpose - why I exist
b. My Vision - Where I attend to go
c. My Goals - What I intend to do
d. My Objectives - How I intend to do it
e. My Plan - Procedure
f. My strategy- Resources 
Leader (naw-gheed) H5057
A commander (as occupying the front) military, generally a chief, honorable, noble, prime chief ruler 
When & Where

4204 W. Roosevelt Road

Chicago, IL 60624


Saturday, May 11, 2013 from 1:00 PM to 4:00 PM (CDT)
Add to my calendar
Organizer
1Faith Ministries
1Faith Ministries 
1Faith Ministries is a ministry that teaches, preaches the gospel of the Kingdom of God Internationally. 
 Our Mission 
(Eh 4:12-13)
12 to prepare God's people for works of service, so that the body of Christ may be built up 13until we all reach unity in the faith and in the knowledge of the Son of God and become mature, attaining to the whole measure of the fullness of Christ.
 There are three stages of growth, We at 1Faith Ministries equip the Saints to do the work of the ministry and the result is that the Body of Christ is built up. The final goal is maturity, truth and love.
Lives have been changed, ministries have been blessed and matured through our ministry.