Leadership NULYP with John Hofmeister

Thursday, April 11, 2013 from 9:00 AM to 11:00 AM (EDT)
Event Details
NULYP Members,
Are you a leader seeking to learn lessons from individuals at the top of their profession? 
Well, NULYP has something for you. 
Leadership NULYP was created to offer opportunities to interface with established leaders within the Urban League movement and friends of the Urban League.  It was also created to enhance your soft skills to propel you to the next level in your chosen profession.  Your trajectory is important to us! 
Our first effort is a conversation with National Urban League Board of Trustees Chair, John Hofmeister.  The conversation will be held on the final day of the Legislative Policy Conference in Washington DC at the host hotel.
This event is only open to members of NULYP.  Space is limited.  Register today!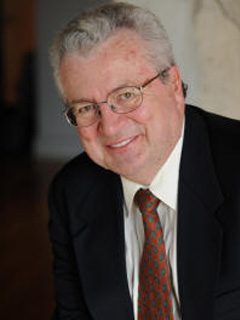 John Hofmeister, Founder and CEO, Citizens for Affordable Energy
Founder and CEO, Citizens for Affordable Energy

Former President Shell Oil Company

Author of Why We Hate The Oil Companies: Straight talk from an energy insider
John Hofmeister is a leader with a unique perspective on not only the oil industry, but on the nation's energy situation as a whole. He is a highly sought after presenter, pundit, writer, energy and leadership expert. His greatest gift is that in his speaking and writing he connects with every man and woman in this country with straightforward talk and understandable writing.
In addition to John's book, "Why We Hate the Oil Companies: Straight Talk from an Energy Insider," he has written many op-eds (some are included in this packet) and scores of articles. A superb interviewee, he has appeared on Charlie Rose, Glenn Beck, Neil Cavuto, Meet the Press, Fox Business Network and more. He is also a regular contributor on CNBC's SquawkBox. He has spoken at the Universities of Harvard, Stanford, MIT, UC Berkeley, UCLA and Arizona to name a few.
As president of Shell Oil, John Hofmeister was known for being a straight shooter, willing to challenge his peers throughout the industry. Now, he's a man on a mission, the founder of Citizens for Affordable Energy, a non-profit association, crisscrossing the country in a grassroots campaign to change the way we look at energy in this country. His purpose is "To educate citizens and government officials about pragmatic, non-partisan affordable energy solutions, environmental protection, energy alternatives, efficiency, infrastructure, public policy, competitiveness, social cohesion, and quality of life." While pundits proffer false new promises of green energy independence, or flatly deny the existence of a problem, Hofmeister offers an insider's view of what's behind the energy companies' posturing, and how.
Hofmeister serves as the Chairman of the National Urban League and is a member of the U.S. Department of Energy's Hydrogen and Fuel Cell Technical Advisory Committee. He serves as non-executive Director of the Hunting PLC, London, UK, Lufkin Industries Inc., CAMAC Energy, Inc., and the Sodexo North America Business Advisory Board. He is Senior Advisor to two energy start-ups: Liberty Power of Fort Lauderdale, Fl and NewEarth Technologies of Seattle, WA. Hofmeister also serves on the boards of the Foreign Policy Association, Strategic Partners, LLC, the Gas Technology Institute and the Center for Houston's Future. Hofmeister is a Fellow of the National Academy of Human Resources. He also is a past Chairman and serves as a Director of the Greater Houston Partnership. Hofmeister is active in education serving Advisory Boards at the University of Houston and the University of North Texas. He is also a Director of the Texas Education Reform Committee. 
When & Where

Omni Shoreham
2500 Calvert St NW
20008


Thursday, April 11, 2013 from 9:00 AM to 11:00 AM (EDT)
Add to my calendar