Description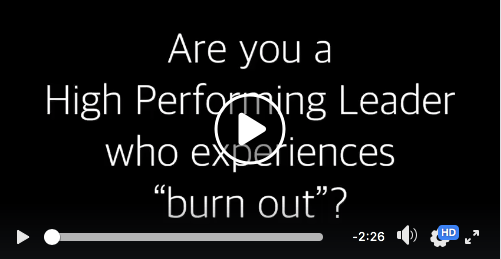 When we think of leadership in our modern Western society, we usually fall back on models skewed towards drive, efficiency, and productivity. Concepts such as balance and optimum-health are often absent from the conversation.
Leadership is often seen as a position of sacrifice: efficiency over health, and achievement overbalance; a mutually exclusive stance. A notion modeled all around us by our family, friends, co-workers, and colleagues.
As leaders of the new millennium, we know the best of both worlds is available to us: high-level effectiveness as well as a commitment to health, wellness, and balance. A pairing which can fuel consistent and sustainable productivity, growth and leadership.
In this day-long Wellness-Shop for Leadership, participants will walk away with a new relationship to their inner vitality and resources of wellness; and begin to find and define their balanced state. Participants will also receive tools and structures that will help sustain these discoveries and insights.
Workshop details are pending:
Coaching from various wellness experts and coaches ranging from Wellness, Leadership, Life Purpose, Emotional Well Being, Sex & Intimacy, Feng Shui and Life Balance
Speakers:
Weihaur Lau - Founder, Life Balance Coach
Joanne Castano - Co-Founder, Emotional Well-being Coach / Reiki Practitioner
Khaleghl Quinn - Co-Founder, Master Spiritual Coach, Ph.D
Speakers Bio: https://www.createdliving.com/team/
Wouter Lenis - Money & Finance Coach www.yourcoachinfinance.com

Paulo Cabezas - Professional Dance Instructor
Fabula Tea http://www.fabulatea.com/Home


For any further questions email us at createdlivingw@gmail.com or call us at 415.871.7265