Description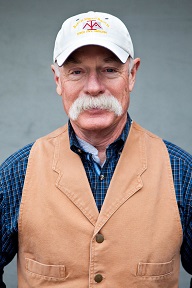 This is a course in "practical leadership," which draws on the experiences of Dr. Rod Ray. During Rod's career, he had the honor of helping to build, and then interacting with a very high-performing staff at Bend Research. The rich breadth- and depth-of-knowledge and skills of the Bend Research Engineers and Scientists, and other staff, lead to fascinating and valuable leadership lessons--including learning from mistakes, as well as the lesson of "not taking yourself too seriously."
In the first half of this seminar, the "Foundations of Leadership" will be studied, debated and practiced by the participants. It will include a discussion of Vision, Principles, and Values, and how to use them in day-to-day, and strategic, leadership. Additionally, various "tools" for leadership will be discussed, along with Leadership best-practices, and the topic of "Servant Leadership"
In the second half of the seminar, these Foundations will be applied to topics such as Motivation, Relationships, Delegation, Prioritization (and Stewardship of your Time), along with Decision Making. Finally, the application of all of this to Leading through Change, with some additional comments on Culture will be used to summarize and close out the day.
The participant will have fun, build relationships with Rod and the seminar participants, and engage on a rich base of practical leadership approaches and tools for immediate and direct use in their busy lives.

Class meets 9am - 3pm at OSU-Cascades with drinks after class at Cascade Lakes Brewing.