Description
Leadership, like a marathon, is an endurance event. Matt Jones in his talk shares the characteristics of a R.E.A.L. leader and how you can apply them to become a leader of impact in your home, work, and society. Matt's talk is based on his life experience of overcoming cancer when doctors did not think he would live, relearning how to walk, and completing marathons around the world. Combined with his experience is research conducted as a PhD student in Organizational Leadership.
Leadership is:
1. Relational (Leadership is About Others)
Discover the most important characteristics
2. Ethical (The Importance of Doing what is Right as a Leader)
Learn the four criteria of raising your standard as a leader
3. Authentic (Finding your True Self)
Realize the number one question you must answer as a leader
4. Lasting (Leaving a Personal and Professional Legacy)
Learn how to leave your mark as a leader and create a lasting legacy
---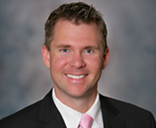 Matt Jones is a three-time cancer conqueror, professional speaker, author, founder of the Real Leadership Academy, and is pursuing a PhD in Organizational Leadership.
On Sept. 11, 2002 at the age of twenty-three, he was diagnosed with cancer. The cancer spread to his brain and he slipped into an unconscious state. His doctors did not think he would live.
Against all odds Matt recovered. He had a bone marrow transplant, had to relearn how to walk, and has run in marathons around the world including San Diego, Rome, Tokyo, and Peru. His goal is to complete a marathon on every continent.
Using the marathon as a metaphor, Matt shares how to develop a "Marathon Mentality" to overcome diversity, stay motivated, and achieve greater success.