Description
LEVERAGE DATA-DRIVEN INSIGHTS FROM YOUR TEAM TO GROW YOUR LEADERSHIP EFFECTIVENESS.
In the Leadership Intensive, you will:
Experience the Flippen Profile and its profound, predictive insights into your behavioral strengths and personal constraints.
Utilize these insights to address and mitigate the negative impact of your constraints on your performance and reduce your role in team dysfunction.
Learn a useful taxonomy to describe issues that arise from the strengths and unhelpful behaviors of your team members.
Align your leadership behavior with your business strategy by developing a TrAction Plan, a personalized growth plan.
Establish a follow-up and accountability process to ensure lasting behavioral change as a leader.
Presented by:

Chris White, Ph.D. Chief Science Officer, Flippen Group

Co-author of the New York Times best seller: The Flip Side.
Consults with Fortune 500 executives, elite athletes, military generals, and top educators.
Pioneered the company's flagship assessment tool, the Flippen Profile.
Master's degree in economics and Ph.D. in statistics from Texas A&M University.
Prerequisite:
To experience the full value of the Leadership Intensive, it is necessary to complete the Flippen Profile in advance. This profile is included in the event package and takes just 10 minutes to complete. After registration, you will receive an email with instructions on how to complete the Flippen Profile which you may complete at your earliest convenience.
Agenda:

Monday, 10/30/2017
12:00pm – 12:30pm | Lunch and Networking
12:30pm – 5:00pm | Leadership Intensive
5:00pm – 6:30pm | Cocktails and Networking
Sponsors: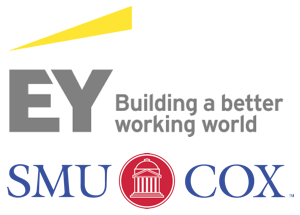 FAQs
How can I contact the organizer with any questions?
1-972-658-4932 or derek.lokey@flippengroup.com