Leadership in the Face of Conflict

Saturday, February 9, 2019 at 10:30 AM

-

Sunday, February 10, 2019 at 5:30 PM (PST)
Event Details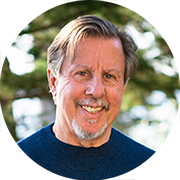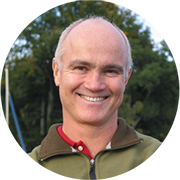 Conflict Resolution: Outside and In
Richard Schwartz, Ph.D., is coming to Santa Cruz to train people resolving conflicts using the IFS tools. 

This training will be taught by the creator of the Internal Family Systems model, psychologist Richard Schwartz, Ph.D. Joining him will be Stephen Roof, JD, mediator and expert on integrating IFS models in the conflict resolution field.
Parties often come to the negotiating table expressing internal conflict: they speak of on the one hand wanting to get the dispute over with and get on with their lives, but on the other hand they feel they must hang in there to fight for what is fair. These different aspects are what we work with in IFS.
This experiential training will teach you how to use IFS tools to detect and work with the different parts of the players that have become entrenched and are driving the conflict, and that could be unleashed to drive a solution. 
Internal Family Systems, or IFS, is a highly effective way of guiding people to a state of inner clarity and compassion (called the Self) from which they know how to heal themselves. From the Self, one can calm and transform polarized inner voices, compulsive distractions, and feelings of vulnerability and overwhelm. These parts of the psyche are surprisingly responsive and resilient when addressed with respect and patience.
The ability to remain steady, centered, and openhearted in the face of the peoples' extreme positions or predicaments in conflict is central to his or her effectiveness. By utilizing IFS techniques, we can hold this Self state of loving kindness that allows others to resolve their conflicts with clarity and mindfulness.
This training will allow participants to answer the question, "Who am I in the face of conflict?" We will explore ways to work with the parts of ourselves that stand in the way of remaining steady and openhearted in the face of high levels of conflict.
At the end of this training, participants will have an experience of the role of the Self and parts in the system and will have the tools to use IFS in conflict resolution.
Required reading: Introduction to the Internal Family Systems Model, by Dr. Richard Schwartz.
Saturday, February 9, 2019, 10:30 am to 5:30 pm
Sunday, February 10, 2019, 10:30 am to 5:30 pm
Light snacks and refreshments will be provided. 
Seating is limited.

Contact us: training@crcsantacruz.org
When & Where

Subud Center Santa Cruz
3800 Old San Jose Road
Soquel, CA 95073


Saturday, February 9, 2019 at 10:30 AM

-

Sunday, February 10, 2019 at 5:30 PM (PST)
Add to my calendar