You're invited to our first online meeting of 2021 of our Business Leadership Series, featuring Nick Perdomo, President/CEO Perdomo Cigars
About this Event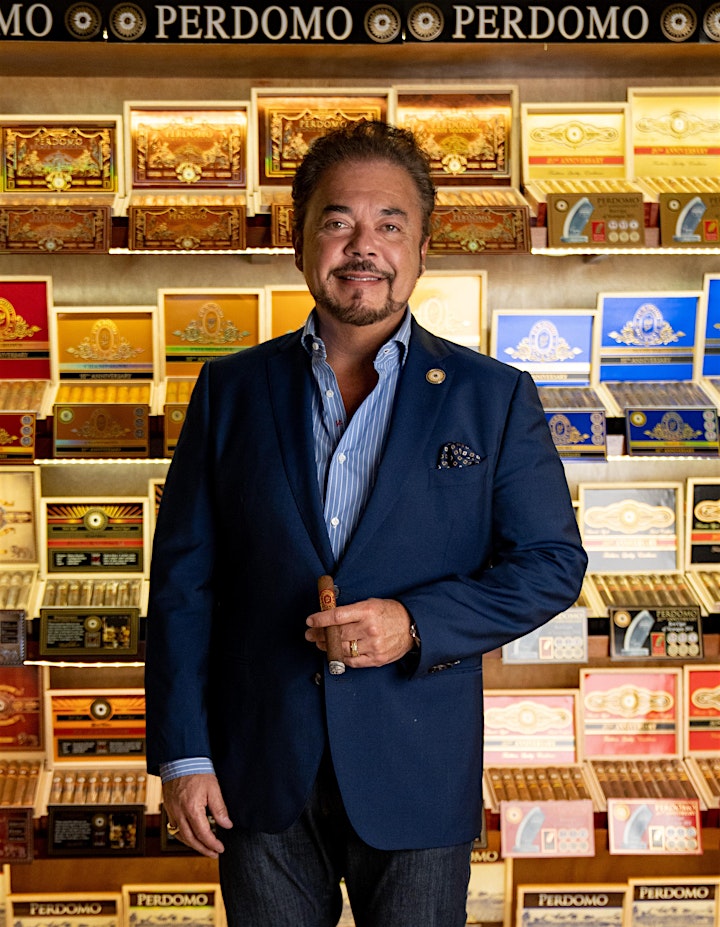 Born in Washington, D.C., Nick Perdomo, Jr. moved with his family to Miami in 1976 to be closer to relatives and their Cuban culture. Nick attended school in Miami until joining the United States Navy where he proudly served as an Air Traffic Controller. After serving his country, Nick continued his career as an Air Traffic Controller at Miami International Airport.
Following in the footsteps of his grandfather and father who were both cigar-makers in Cuba, Nick decided to pursue his passion by opening his very own cigar company. What started as a home business in his garage is now a 2000+ employee business with an 88,000 square-foot manufacturing facility producing millions of the world's finest premium hand-made cigars every year. Perdomo brands can be found across the United States, as well as in Canada, Mexico, Europe, Asia, and Australia.
"Over the years, we have been blessed with dedicated and loyal employees," says Nick. "I am thankful to our staff and my family for always believing in me."
His active profile with charities and community programs led to a successful campaign and service as Miami Lakes City Councilman from 2008 to 2012. During the same tenure, he served as Miami Lakes Vice Mayor from 2009 through 2011.
Nick and his wife, Janine, have two wonderful children, Nicholas III and Natalie. In addition to spending time with his family, Nick loves to play the drums, dominos and working out with his son at the local gym in the mornings.
Favorite Quotes:
"There's no limit to what a man can do or where he can go if he doesn't mind who gets the credit."
~ President Ronald Reagan