Leadership is important now more than ever, but it is no longer a hierarchical role. In a digital age everyone must contribute...
About this Event
... to meet targets and end goals. It is crucial to empower others to lead as this creates self-organised teams with improved efficiency in day-to-day operations.
On Wednesday 3rd February our Northern Ireland Board will be joined by Roli Shaw from FinTrU. With over 17 years experience in Legal & Financial Services, he will be sharing the importance of being collaborative from his success of providing senior leadership.
Join us for this webinar, where the importance of Leadership in a Digital Age will be discussed in depth, and you can envisage what you can be doing more of to empower yourself and your team.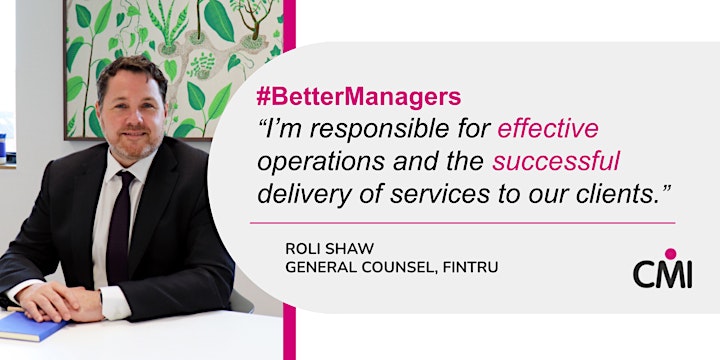 Roli Shaw
General Counsel, FinTrU
Roli has over 19 years' experience in Legal and Financial Services, having worked within private legal practice and financial institutions during that time.
Prior to joining FinTrU, Roli ran the Legal Department in Citi Belfast. He was responsible for a group of 100+ legal professionals supporting Citi's markets, capital markets, securities and treasury functions in EMEA. Roli was also a key member of the Citi Belfast Senior Leadership Team, responsible for growing and developing the Citi Belfast site from when he joined Citi in 2012 to 2019. Prior to Citi, Roli worked in private practice in Linklaters, London (2002 to 2006) and Arthur Cox, Dublin (2006 to 2012) where he specialised in advising financial institutions on structured finance transactions and derivatives.
At FinTrU, Roli is General Counsel, a member of the Executive Leadership team and is responsible for ensuring the effective operation of our legal team, successful delivery of legal and documentation services to our clients, development of all our people and providing senior leadership to the management team and the whole organisation. Roli is actively involved in the continued expansion of our legal product and service offerings as well as our legal client base. In addition to his legal responsibilities, Roli leads our Internal Risk and Controls function with a heavy focus on information security to protect ourselves, our employees and clients.
Roli has a BSc Hons Economics Degree, awarded by Queen's University Belfast and Postgraduate Diploma in Law, awarded by BPP Law School in London and is a practising solicitor (England & Wales).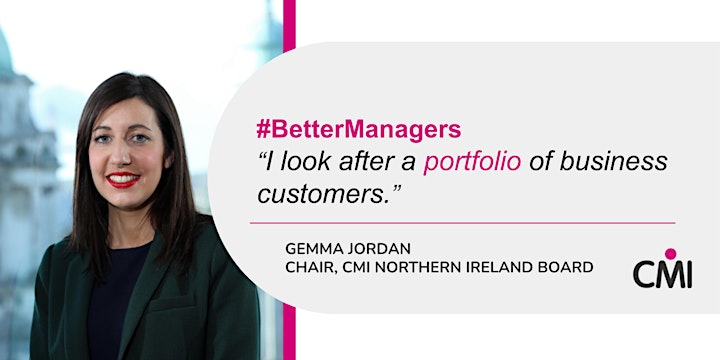 Gemma Jordan
Chair, CMI Northern Ireland Board
Gemma Jordan is Chair of CMI NI Regional Board. Gemma is also a Senior Relationship Manager within Ulster Bank where she looks after a portfolio of business customers. She is a chartered accountant and recently completed the Level 7 diploma in Strategic Management and Leadership with CMI.
In the meantime…
If you're a member of CMI, or subscribe to our content, don't forget you can find thousands of exclusive, practical development resources in ManagementDirect. Log in here and search for a topic to get started.
Not yet subscribed?
From free newsletters packed with the latest trends, insights and tips for managers and leaders, to the full suite of invaluable tools and benefits that come with being a CMI member, we've got something for everyone. Visit our website to find out more.