Description
Healthy Responsibility
Healthy Responsibility is the only ground from which creativity, connection and innovation can flow. The alternative to this "state" is to be in what we commonly know as Drama. Drama is so popular in our culture that we barely notice it - anymore than a fish notices the water it swims in! Radical responsibility can transform a organization, and drama can sink an organization. Join us for this interactive event to learn more.

In this talk, we will:
Unpack what it means to take healthy responsibility
Learn about the drama triangle - a paradigm that outlines the three possible positions one occupies while engaging in drama
Have an opportunity to apply these concepts in real life situations at work
Julianna Christie
Julianna has spent over 20 years in corporate settings, successfully facilitating strategic conversations that take global organizations to the next level. Her expertise in leadership development, market research, strategic planning, and organizational transformation has yielded her a reputation as trusted coach and inspiring facilitator focused on integrity, growth, and innovation.
Julianna's passion is bringing consciousness into organizations to promote clarity on complex issues. She employs her exceptional facilitation skills to help leaders and teams harness their creativity and work more effectively. Her portfolio of consulting skills comes from decades of dedicated training and facilitation with a variety of organizations across the globe. Topics in her repetoire include conscious leadership, integrated decision-making, distributive leadership, and diversity and inclusion.
​Julianna's clients include Toyota, Starbucks, Johnson & Johnson, British Airways, Cadbury Schweppes, Irish Food Board, GlaxoSmithKline, Cayman Islands Dept of Tourism, Kellogg's, US Postal Service, and Etsy.
​A Certified Leadership and Transformational Coach (The Hendricks Institute), Julianna has studied extensively and taught at the Creative Problem Solving Institute and holds a degree from Wellesley College. She sits on the board of Utah Diversity Connections and mentors and teaches leadership development skills to the Women of Tomorrow, a group of international and refugee students at the University of Utah. You can reach Julianna at julianna@craftedleadership.com.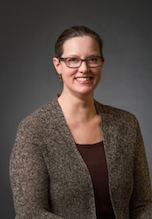 FAQs
Where can I contact the organizer with any questions?
Nancy at nancy.kepner@gmail.com or 303-709-3145
Do I have to bring my printed ticket to the event?
No. Your registration will suffice.
What is the refund policy?
Tickets are non-refundable but you can transfer to another person.