Description
Are you passionate about making an impact but feel distant from those you are actually meant to serve? Do you feel like you haven't stepped into the leader you're meant to be?
In this workshop, you'll discover powerful leadership practices that, when fully embraced, create the conditions for people to move together from vision to action in extraordinary new ways. You'll learn how to activate your own leadership style and create an Epic Impact Plan to walk your walk in the world.
Saleema Vellani, Founder of Innovazing and Melaina Spitzer, Founder of Inner Peacebuilding, teamed up to create this unique approach to discovering your leadership style and implementing your vision for maximum impact.
Whether you're hoping to start a new project or already leading a social impact initiative, this workshop will help you:
Discover your highest impact leadership style

Remove any blocks that keep you from your maximum impact

Get clear on the steps to move from vision into action

Create an Epic Impact Plan with manageable steps to propel you forward

Gain an appreciation of how your interior condition serves as a foundation for intentional leadership
Effective impact leadership doesn't have to be hard if you learn to show up in the world as the leader you're meant to be instead of trying so hard to fit into someone else's idea of how you should be.
Even if you are already seeing results in your impact leadership, this workshop will support you in getting to the next level by:
Honing your leadership to connect more deeply with the people you're meant to serve

Getting clarity on your goals, vision and strategy that will make your impact initiative successful and sustainable

Creating an innovative impact plan that will give you momentum, marketability, and support
This workshop is ideal for international development professionals, social entrepreneurs, nonprofit leaders, community-based leaders, foundation officers, creatives, mediators, educators, coaches, and change agents of all kinds.
Agenda
Networking and refreshments: 6:00 - 7:00pm
Workshop: 7:00 - 8:30pm
7:00 - 7:15pm: Introductions
7:15 - 7:45pm: Discover Your Unique Leadership Style
7:45 - 8:15pm: Create Your Epic Impact Plan
8:15 - 8:30pm: Q&A
Join us for this no-nonsense workshop on May 9 from 6:00 - 8:30pm at WeWork White House. Don't miss out!
About the Facilitators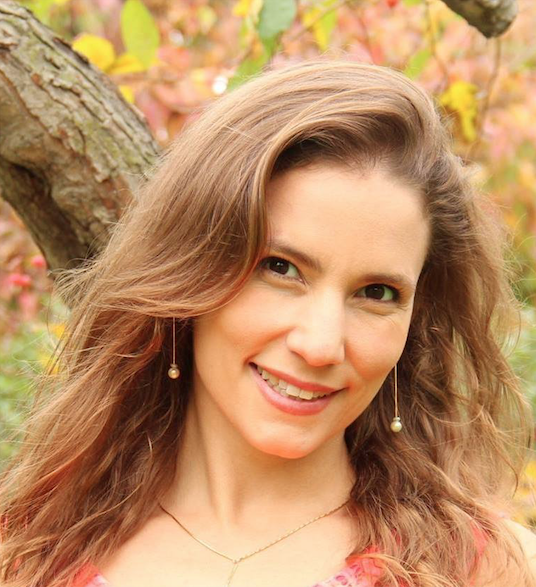 Melaina Spitzer, Founder of Inner Peacebuilding

Melaina is the Founder of Inner Peacebuilding, a coaching and training company that supports leaders looking to make a massive impact in the world. Her mission is to guide leaders through a transformative process to remove roadblocks, step into their power and live successful and purposeful lives. Melaina is an Impact Leadership Coach with over a decade of international experience working with leaders, companies, nonprofits, and community organizations in pursuit of peace and justice. She currently serves as CEO and Head Coach at Inner Peacebuilding and Director at Dance Adventures. As a journalist, she spent 8 years in the field covering conflicts and human rights issues around the world.

By the age of 20, Melaina was facilitating dialogue between youth from divided Cyprus and Northern Ireland. After graduating from Brown University with a Bachelor's in History of Divided Societies, Melaina launched her own social impact consulting company, Media for Social Change at the age of 23. After consulting in Southern Africa and North America with international non-profits such as Oxfam America and Right to Play, Melaina moved to South America where she spent 7 years working to transform socio-environmental conflicts, and reporting for the BBC, NPR, and PRI on gender, human rights, and the environment. During this time Melaina worked in Ecuador, Peru, Brazil, Argentina and Colombia, specializing in indigenous issues and conflict transformation. Melaina received her and her Masters' in Peace, Conflict, and Security from the Rotary Peace Center at Universidad del Salvador as a Rotary World Peace Fellow. She served as visiting professor at the School For International Training where she spent several years training Iraqi youth in Citizen Media for Human Rights.
In 2015 Melaina launched two impact companies of her own: Inner Peacebuilding and Dance Adventures. She currently dedicates her time to helping leaders maximize their impact in the world and live successful and purposeful lives. Melaina is a certified facilitator and life coach, and now serves as a Mentor Coach with IGC's Coach Training Program. She is trained in Leadership and Ontological Coaching (Accomplishment Coaching, IGC), SAVI Communication, Participatory Facilitation (Art of Hosting), Mediation (Mediators Beyond Borders), and Conflict Transformation.
Melaina is the creator of Purpose + Profits, a group coaching and training program for impact leaders looking to make a difference and make a living.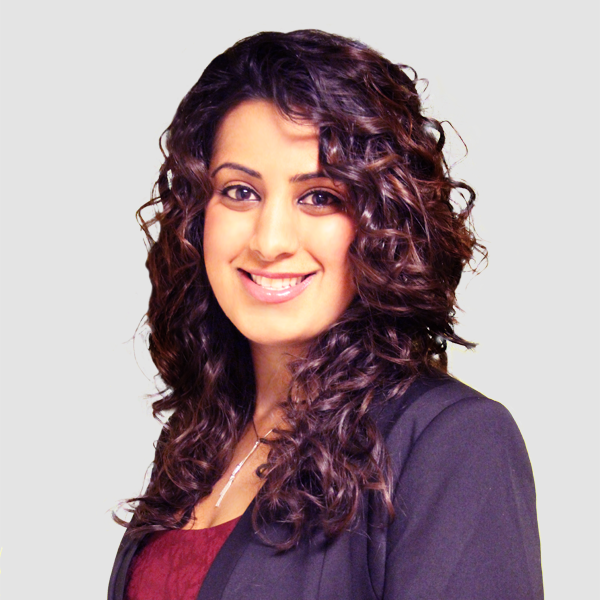 Saleema Vellani, Founder of Innovazing
Saleema Vellani is the Founder of Innovazing, which provides various consulting and training services to individuals, small businesses and large organizations. Her mission is to inspire changemakers to embrace the leader within themselves and empowering them through mindset work.
At the age of 21, Saleema started a nonprofit language school in Rio de Janeiro, Brazil, where the proceeds financed a local orphanage and sustainable development programs. The school quickly expanded and its innovative business model has been replicated throughout Brazil and the region. She then started a successful online translation business and an e-commerce website while living in Italy, both of which were acquired in 2012. Saleema also co-founded a digital marketing agency and an online advertising agency in 2015 and partnered with large tech companies such as Google and HubSpot. She has worked both as an entrepreneur and "intrapreneur" with nonprofits and multilateral organizations, such as the Inter-American Development Bank and World Bank, as well as small businesses, startups and other fast growing companies, such as Upwork. Among her many hats, Saleema became a certified life coach as she enjoys guiding others to learn more about who they are and feel aligned with their purpose.
Saleema is an active mentor and speaker at events in the local startup community, such as Startup Weekend, Lean Startup Machine, Demand Solutions and other business bootcamps. She is also a course instructor for Entrepreneurship 101 at Johns Hopkins School of Advanced International Studies. Saleema holds a Master's degree in International Economics and International Relations from Johns Hopkins University and a Bachelor's degree in International Development from McGill University. She has spent most of her professional life between Brazil, Canada, Dominican Republic, Italy and the USA. In her free time, she enjoys learning new languages, cooking, dancing, practicing yoga and exploring the world.