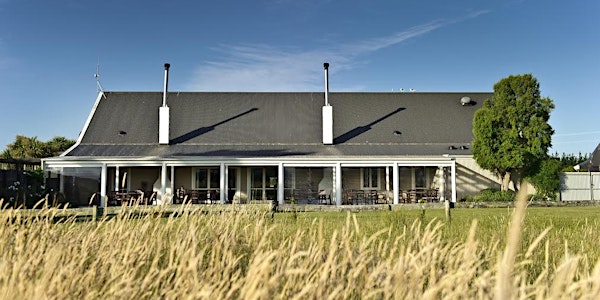 Leadership for Change
When and where
Location
Brackenridge Country Retreat & Spa 62 White Rock Road Martinborough, Wellington 5781 New Zealand
Refund Policy
Contact the organizer to request a refund.
Description
DISCOVER THE MISSING PIECE IN CHANGE LEADERSHIP
In New Zealand and globally, we assume that change has to be slow, difficult and costly. But what if change can be simple, quick, effective and easily replicable in any field?
If you are a leader who is working to improve the culture or performance of your organisation or to transform your community or field, and you would like to understand what has been in the the way of real, lasting change until now, we invite you to discover a ground-breaking new understanding of the mind that will profoundly shift the way you approach your work, the results you can achieve, and your impact on others.
Globally, this understanding is preventing and permanently solving major problems such as:
Mental anxiety and workplace stress and burnout

Toxic corporate culture, disengagement, conflict and inefficiency

Domestic abuse and violence against children

Addiction and crime


PTSD and mental trauma
By understanding how the mind actually works, you will see how to easily create and foster resilient, healthy organisations, teams, communities and individuals that thrive, regardless of any circumstances or challenges.

WHAT MAKES THIS EVENT DIFFERENT?
Unlike other events, this retreat is not about the sharing of new research, ideas or information. It is not about developing your personal strengths, skills or values, or about learning new strategies for change. We will not be teaching you how to cope with or manage the difficulties of your role through mindfulness or relaxation techniques.
Instead, you will learn the fundamental dynamics that underpin ALL human experience and behaviour. Understanding these basic principles will turn your understanding of change on its head, lay an entirely different set of foundations for understanding your work and enable you to address and find solutions to your challenges with clarity and impact.
PERSONAL BENEFITS
As a leader, you will see how to:
Improve your capabilities across the board, but especially in areas you currently find challenging

Experience less stress and more clarity and peace of mind

Remain resilient and confident under pressure

Feel more motivated and engaged in your work

Better deal with difficult people and situations
Crucially, by taking this leading-edge thinking back into your organisation and personal life, you will be in a position to help others do the same and make a tangible and powerful difference in people's lives.


A UNIQUE OPPORTUNITY
This is the first event of its kind in New Zealand and a unique opportunity for leaders of corporates, schools and universities, NGOs, government and volunteer orgnaisations. We invite you to completely re-think what you know, and be part of an exciting and profoundly hopeful new conversation on how to create real, lasting change within your system.


VENUE
Leadership for Change will be held at Brackenridge Country Estate in Martinborough, an hour's drive from Wellington.


WHAT PEOPLE SAY
"Susan Andrewes is one of those (rare) people with a talent for making the complex simple, making the invisible visible and making the difficult easy. A true leader, Susan teaches with directness, humility and a capacity to learn from every person in the room. I highly recommend you experience her work in person."
– Mahima Shrestha
"Susan has an incredible ability to point people at a different way of looking at the world. It is not an exaggeration to say that the possibilities of this way of understanding the world change everything."
- Melissa Mehta
"Exploring the potential of this understanding for the world with Susan has been eye-opening, fun, hopeful, and a huge relief, both personally and professionally."
- JJ Hill


INVESTMENT
$3,500 plus GST. The cost includes training, two nights' accommodation and catering, and transport to and from the Wellington CBD (upon request). If an organisation sends four or more people on the programme, the cost reduces to $2,900 per participant. Payments made via Eventbrite will incur an additional fee; to avoid this fee and make your payment by bank transfer, please contact us.
Spaces are limited to 20.

FOR MORE INFORMATION
Contact susan@susanandrewes.com