Leadership & Entrepreneur Training!

Friday, June 7, 2013 from 9:00 AM to 5:00 PM (EDT)
Event Details
"2,500 Wholesale Deals Can't Be Wrong!"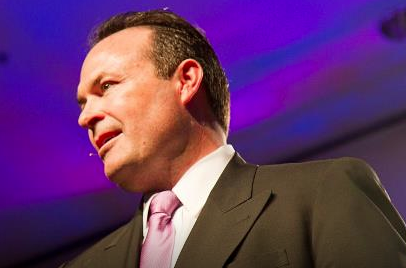 He's thirty years as an entrepreneur. He's trained thousands of students on four different continents, eight different countries. Under his direct instruction, he's produced over a dozen seven figure earners. What's this have to do with you?
He's coming to Atlanta, to train YOU!
Bob Snyder's real estate companies have wholesaled over 2,500 properties. What's really impressive though has been his inate ability to transfer this success to the average individual. From city to city, from state to state, Bob has been training a select group of individuals in a business model for real estate investors that is unlike anything you've ever seen before. It has now positioned him as the CEO of one of the fastest growing real estate teams in the nation!
His nationwide success has sparked a "Thank You Bob!" movement - where investors all across the country are saying "Thank You!" for the impact his model is making in their lives. On June 6th, 7th, and 8th though, mark your calendar because it's not about Bob at that moment. He'll be in Atlanta to train YOU for three straight days! Here's the agenda:
Thursday, June 6th (7-9pm): This is your FREE orientation. Make sure you're there, and bring a friend, spouse, or business partner if you have to so you'll understand who we are, what we do, and most importantly, how you will benefit from it all. Only an RSVP is required to attend. Contact the person and/or company who sent you this invitation, and they'll make sure you are registered for this evening. This briefing will set the stage for your entire weekend, so don't miss it!
Friday, June 7th (9am-5pm): This is your Leadership & Entrepreneur Training. Have you ever noticed that seasoned real estate investors don't have to run ads to find deals anymore? What if there was a way to quickly tap into the same vast source of contacts and resources without decades of experience? At this training, you'll learn:
* How you can apply these principles to earn you six figures in the next twelve months!
* How building national and international teams can help your business now!
* How to open a new market and claim an entire state as yours!
* How to be a servant leader; The secret to team building.
* How you can get the MOST out of your marketing!
* And so much more!
This Friday training alone has been responsible for one of our team members earning nearly $9,000 in just ten days, and another having a $60,000 month! You can attend this Friday training for only $49* AND bring one FREE guest with you! 
But that's not all...
Saturday, June 8th (9am-5pm): CLICK HERE for Advanced Negotiations Training!
Each powerful training is only $49, OR you can attend them BOTH for just $75! Register right now. These are early bird discounts that will expire at 11:55pm EST on Thursday, June 6th. The last time Bob was in Atlanta, the training SOLD OUT and we had to turn people away who were coming in from other states. Don't delay on this. Reserve your seat at this impactful training right now!
When & Where

The Mansour Center
995 Roswell Street
Marietta, GA 30062


Friday, June 7, 2013 from 9:00 AM to 5:00 PM (EDT)
Add to my calendar