A leadership/career discussion for young women of color who have recently graduated or want to learn how to navigate your career.
About this event
For WOC students in college and those that recently graduated and may be looking for work or graduated and are employed: Where do we begin to find work? How do you access jobs or enter the workforce before we have experience? What steps can we take to get experience and skills to ultimately land the job that we seek? What steps can we take to grow within our jobs in order to obtain leadership positions? How do we market ourselves? How do we find people to mentor us?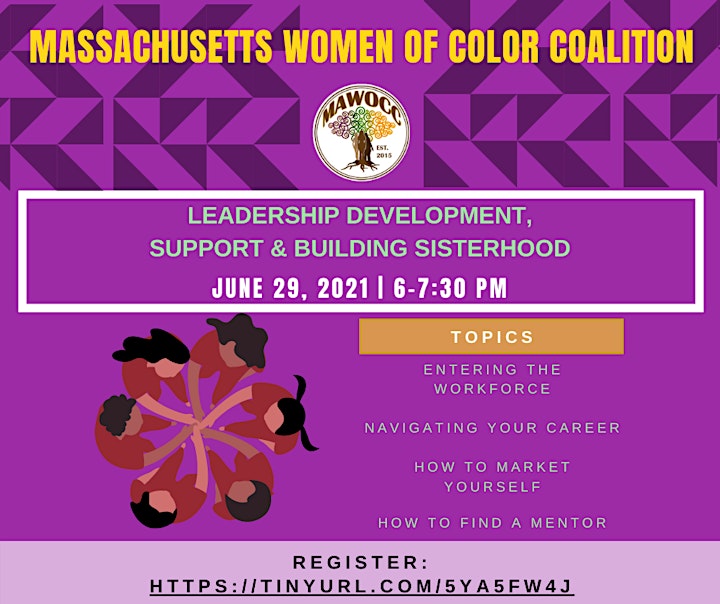 Organizer of Leadership Development, Support and Building Sisterhood
Massachusetts Women of Color Coalition (MAWOCC)  is dedicated to eradicating the racial inequities among women of color created by structural, institutional, interpersonal, and internalized racism. We will address racial inequities through authentic inclusion in the areas of political & civic Leadership, education justice, economic power & sustainability, criminal justice reform and health and wellness. Our success will maximize the benefits and contributions for all aggrieved communities of color and the Commonwealth as a whole. MAWOCC is a non partisan organization. MAWOCC does not support or oppose any particular candidate or political party.