Description
What is the Leadership Development Conference?

1-day conference to encourage and challenge you in your ministry to young people.
Theme: Fearless!
An engaging day with relevant ministry seminars and interactive fun and fellowship.
Featured Speakers: Brian Baker (WOL), Your area missionaries (Steve & Sue Oswald, Chris & Lydia Lopez, Dustan & Beth Horst, and Ken & Pam Dady), as well as other seasoned ministry leaders.


---
Why should I attend?
Be challenged from the Word of God!
Be encouraged through fellowship with other ministry leaders from across the region.
Seminars are practical, relevant, and geared specifically for you as a ministry leader.


---
Who is the conference designed for?
Pastors
Ministry directors
Lay leaders
Word of Life leaders
Anyone burdened for the youth of America


---
Keynote Speaker - Brian Baker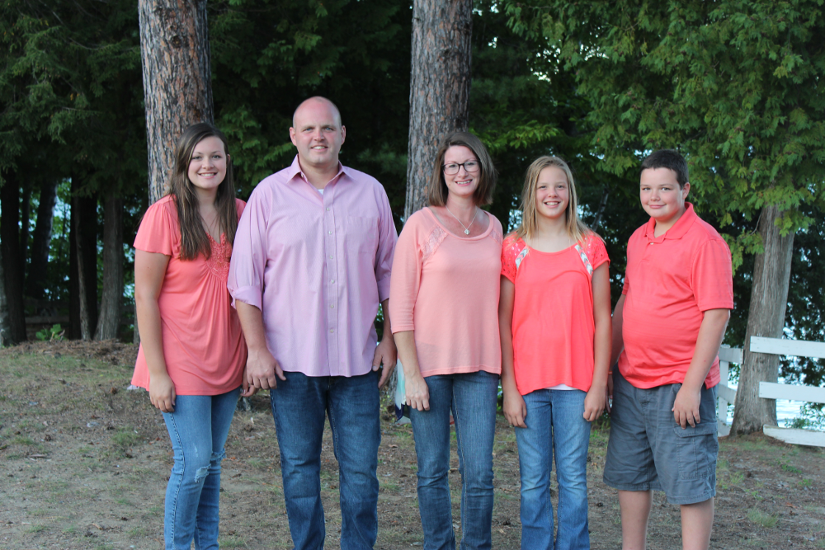 Brian has a burden for students in America today! He is the North Regional Coordinator with WOL Local Church Ministries. Prior to this, Brian spent 17 years in North Carolina encouraging and coaching youth leaders as a WOL Area Missionary. Sharing the truth of the Word of God is his passion! Brian has the privilege to speak to thousands of students and leaders every year. Brian and his wife Lynn live in upstate New York with their three kids, Courtney, Allison and Corbin.
---
Breakout Seminars Include
Sharing the Gospel-Julie Ethridge
Practical methods for sharing the Gospel with children. How much do you give them? What about invitations? How do you guide them through making a salvation decision?
Communication with Parents--Encouraging Parent Involvement with GB--Ken Dady
A preschool ministry that is engaging parents will be much more effective. This seminar will look at some practical ways to get parents involved in your ministry and giving tips on using our tools to impact your preschoolers.
What is New with the Olympian Program?-Brian Baker
You have already noticed some of the changes; new logo, different QT's, but what are the internal program changes that we made to the Olympian program? This seminar will explain each change and provide a Q&A time for you to better understand the changes that have been made.
Helping Children with Scripture Memory--Ruth Witte
Do you find it difficult to assist children in Scripture Memory? There are plenty of ways to help them, but what are they? Ruth Witte has over 30 years experience teaching Olympians how to memorize Scripture. You will walk away from her seminar with practical ideas to help children hide God's Word in their hearts.
Teaching students to open up during Sharing and Prayer Time--Ken Dady
Do you have sharing and prayer time every week? Or have you gotten in the rut of sterile sharing time that it died and you buried it. Ken will share practical ideas to invigorate your sharing and prayer time so that is rewarding for everyone. Your students will desire to open up during share time and feel comfortable praying in your group.
Effectively Communicating with your Ministry Team: "Taking the 'I' Out of Team"--Chris Lopez
Do your leaders seem to lack direction? Is your entire team on the same page? Are they working together as one body with one purpose? Perhaps your challenge is that you are not effectively communicating with your ministry team. In this seminar, Chris Lopez will share practical ideas for communicating with your whole ministry team, to keep everyone on the same page.
Getting more out of your QT--Steve Oswald
You may struggle with consistency in your Quiet Time. We all want to get the most out of our Quiet Times and in this seminar, we will be discussing several different things you can do to help you do just that. Getting more out of your Quiet time will help you develop consistency. It will also help you as you discuss Quiet Time with those you lead and serve.
Behavior Change vs. Heart Change--Nathan Brokke
Have you ever thought, "I wish that person would change or behave better?" Ministering to their heart will change their thought process, which will change their motivation for new behavior, which will result in a sincere behavior change. Join Nathan to learn the practical Biblical process of helping others seek God in their walk and lifestyle.
DRAMA!--Orrin and Kara Witt
We all wish that our students would come to our ministries without the baggage they pick up throughout the week. Some of them are given to "drama" just as part of their personality. However, even those who are not naturally dramatic can easily be pulled into the drama going on around them. How do we minister effectively in the midst of the drama?