Description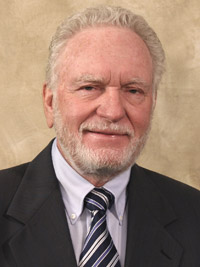 More than 55 years ago, Clarence L. Werner purchased a Ford gasoline-powered truck and announced to the world he was entering the trucking business. Today, Werner Enterprises has become one of the leading companies in the industry.
C.L. Werner also stands out for his community leadership. He was recipient of the 2012 Horatio Alger Award, being honored for his generosity and continued support of local and national humanitarian efforts.
Join the Heider College of Business and the Institute for Economic Inquiry for a unique opportunity to hear about C.L. Werner's experience as an entrepreneur and business owner.