Leadership Coaching for High Performance: Results Coaching Global
Description
Results Coaching Global: Leadership Coaching for High Performance:
Level I ICF-accredited coaching training
Essential components of this successful and effective seminar include:
• Principles of effective leadership coaching
• Coaching language that produces reflective practice and increased performance
• Effective coaching behaviors of committed listening, paraphrasing, and presuming positive intent
• Feedback that empowers, encourages, and effectively communicates
• Coaching labs designed to accelerate knowledge and skill acquisition
Coaching is a powerful way for leaders to make an immediate and significant impact in the organizations they lead. Coaching has been proven to transform relationships, increase learning, and dramatically change institutional cultures.
This training seminar is designed specifically for educational leaders who are committed to engaging in conversations that lead to transformational changes.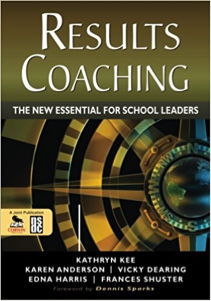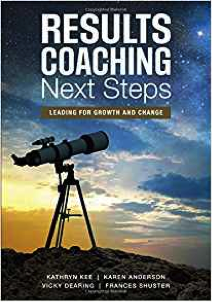 Trainings sessions will meet Monday-Thursday, 8:30am-3:30pm. Cost includes 4 training days, 2 required texts, and light refreshments. Visit Results Coaching Global for more information on training programs. Click here for more information on the International Coach Federation.