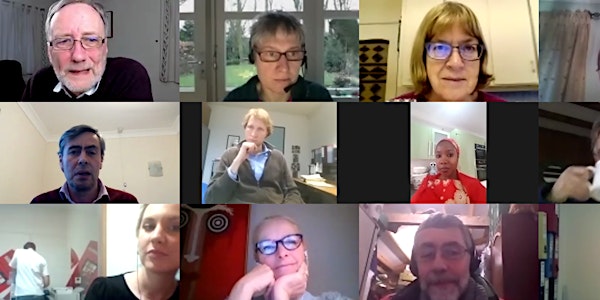 Leadership as a practice not as a position of authority II
Description
This event is the second in a series of online Knowledge Cafés. They will all be run on the Zoom video conferencing platform.
The series is in no particular order. The posts I select are ones that
I think will be of particular interest and value.
Each theme/post is standalone and you can take part in any Café without having taken part in an earlier one in the series.
Before each Café, I will ask you to read the post relating to the theme. Posts will rarely take more than 10 minutes or so to read.
During the Café, I will start by giving a short talk and then pose a few questions before we divide into break-out rooms for three rounds of small group conversations followed by a whole group conversation.
The Café will last for 120 minutes and I will limit the number of participants to no more than about 15.
---
The theme of this first Café is "Leadership as a practice not a position of authority"
The three questions I will ask you to reflect on individually and then discuss are:
What do you make of the idea of leadership as a practice?
Do you think it is realistic that we can all choose to practice leadership?
Would you like to practice leadership? And if so, how do you think you could start?
You can find the start time of the Café in your time zone on everytimezone.com
My apologies if the time is not in your waking hours but I plan to repeat some of my Cafés so they are more accessible in different time zones.
---