Sales Have Ended
Ticket sales have ended
Our Executive Mastermind sessions occur monthly on the first Friday. We hope you can join us next month.
Sales Have Ended
Ticket sales have ended
Our Executive Mastermind sessions occur monthly on the first Friday. We hope you can join us next month.
Great Leadership power comes from emotional intelligenc
About this event
Join us for a powerful Leadership Mastermind Virtual Breakfast Session. Emotional intelligence (EI) is most often defined as the ability to perceive, use, understand, manage, and handle emotions. People with high emotional intelligence can recognize their own emotions and those of others, use emotional information to guide thinking and behavior, discern between different feelings and label them appropriately, and adjust emotions to adapt to environments.
L2L Leadership Institute isn't like other networking groups. Yes, you will meet new people, establish business relationships and uncover new business opportunities; however, our sessions are designed to help you be successful personally, physically, mentally, and professionally. We focus on your overall development and provide tools to help you achieve your goals.
We begin each session listening to a national, dynamic speaker whose insights will motivate you to be the best leader you can be. We ground our conversation with the speaker's topic.
About the Speakers Series:
On October 1st, we will focus on the leadership principles Susan David, a leading authority on how our thoughts, emotions and motives can empower or derail us. She is the author of the best selling book Emotional Agility.
Agenda:
Virtual Networking Activity
Motivational Speaker
Interactive Breakout Session
Wrap-up & Takeaways
This month we are donating registration fees to Homeward the planning and coordinating organization for homeless services in the greater Richmond region because the number of individuals needing shelter during the pandemic has grown significantly.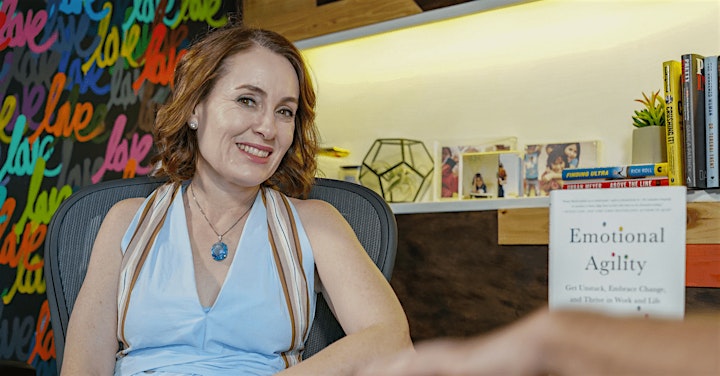 SUMMARY
Showing Up: Instead of ignoring difficult thoughts and emotions or overemphasizing 'positive thinking', facing into your thoughts, emotions and behaviors willingly, with curiosity and kindness.
Stepping Out: Detaching from, and observing your thoughts and emotions to see them for what they are—just thoughts, just emotions. Essentially, learning to see yourself as the chessboard, filled with possibilities, rather than as any one piece on the board, confined to certain preordained moves.
Walking Your Why: Your core values provide the compass that keeps you moving in the right direction. Rather than being abstract ideas, these values are the true path to willpower, resilience and effectiveness.
Moving On: Small deliberate tweaks to your mindset, motivation, and habits – in ways that are infused with your values, can make a powerful difference in your life. The idea is to find the balance between challenge and competence, so that you're neither complacent nor overwhelmed. You're excited, enthusiastic, invigorated.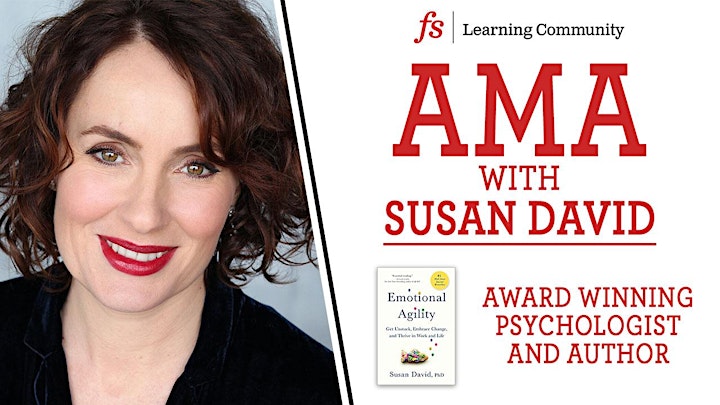 Susan David!
Susan David, Ph.D. is one of the world's leading management thinkers and an award-winning Harvard Medical School psychologist. Her #1 Wall Street Journal bestselling book, Emotional Agility based on the concept that Harvard Business Review heralded as a Management Idea of the Year and winner of the Thinkers50 Breakthrough Idea Award, describes the psychological skills critical to thriving in times of complexity and change. Susan's TED Talk on the topic of emotional agility has been seen by more than 8 million people. She is a frequent contributor to the New York Times, Washington Post, Wall Street Journal, and guest on national radio and television. Named on the Thinkers50 global list of the top management thinkers, Susan is a sought-after keynote speaker and advisor, with clients that include the World Economic Forum, EY, United Nations, Google, Microsoft, NASDAQ, and many other national and multinational organizations. She is on the faculty at Harvard Medical School and is a Cofounder of the Institute of Coaching (a Harvard Medical School/McLean affiliate). Susan lives outside of Boston with her family.
Books to Read
Emotional Agility
Emotional Intelligence: Why It Can Matter More Than IQ
Start With Why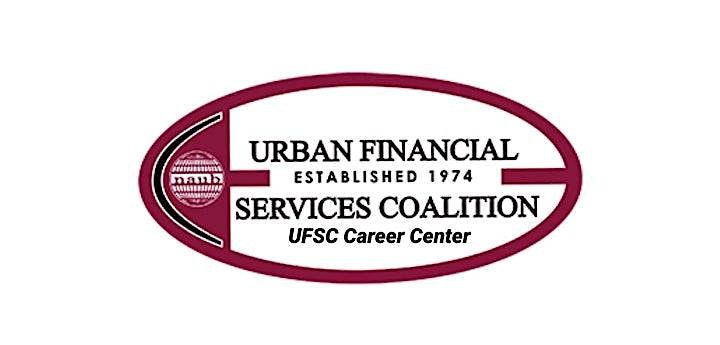 Are you looking for a new career opportunity?
L2L Leadership Institute has partnered with the Urban Financial Services Coalition Career Center. Upload your resume for FREE so recruiters seeking ideal senior and mid-level professionals can match you to your next dream career opportunity. The UFSC Career Center has one of the most significant database of diverse candidates in the United States.
Whether you are a jobseeker or a hiring manager, the UFSC Career Center connects our diverse candidates from the information technology, finance, compliance, human resources, financial services, and other professional industries, to those looking for top tier talent throughout the United States.
Visit today: http://ufscnet.com/career-center/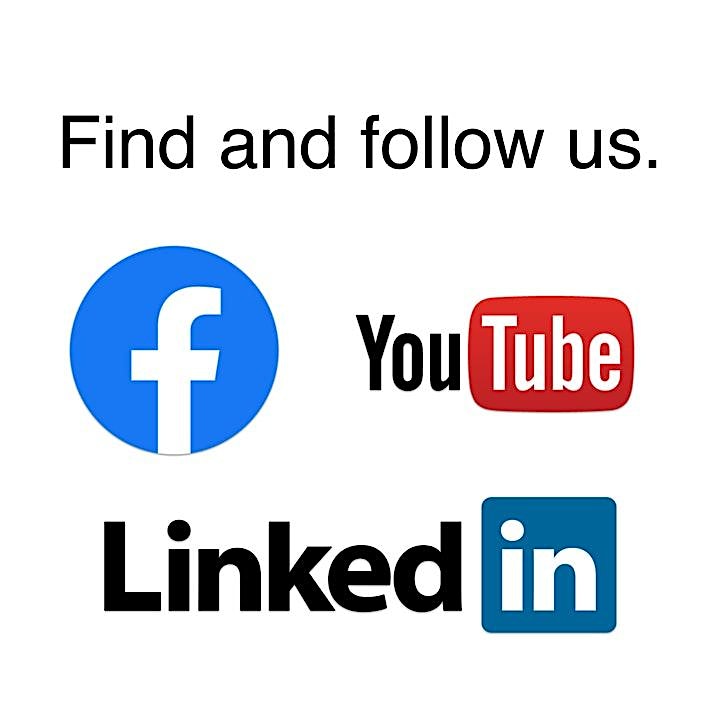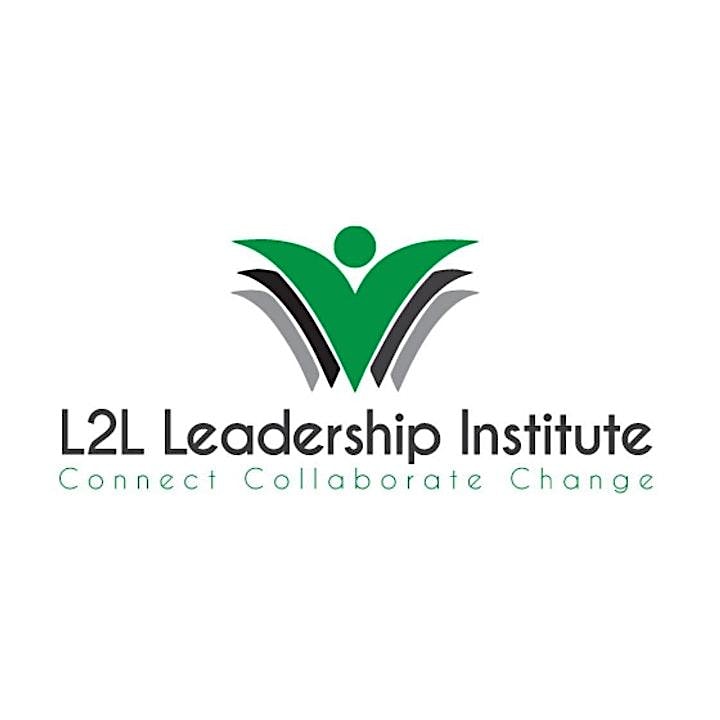 Date and time
Location
Refund policy
Organizer of Leadership and the Power of Emotional Intelligence
Conferences, seminars, webinars, coaching sessions and activities designed to help maximize the leadership potential in organizations and individuals. Certifield Leadership and Sales Coaches with mastery level expertise in the following practices:
John Maxwell
Richardson
Cohen Brown
Cannon
Brooks Group