Leadership and Management Strategies For Non-Profit Organizations Workshop

Thursday, June 4, 2015 from 9:00 AM to 5:00 PM (PDT)
Event Details
Leadership and Management Strategies For Non-Profit Organizations 
In an interactive full day business workshop (9am-5pm), you will learn key leadership principles and effective management strategies to create a sustainable nonprofit organization.
You will learn to:
Identify and maximize essential leadership traits

Apply leadership to organizational improvement

Out of the box revenue generating strategies for non-profits

Managing funds, and scaling a non-profit

Cultivating a positive organizational culture

Effective business and financial strategies for emerging markets and demographics
The Leadership and Management workshop is ideal for non-profit leaders, as well as those looking to transition into our out of non-profits, to learn creative avenues to lead, manage, and attract capital for funding the organizational vision. Discuss and review creative social media campaigns, sponsorship programs, donors, and self-sustained revenue sources. No matter the service your organization provides, or the size of your non-profit, the lessons of this workshop will serve as a foundation for growing your organization.
BACKGROUND & COURSE
Emerging Transformational Ventures has developed this unique course specifically to help non-profit leaders harness their passions and service into sound organizations. Dr. Aaron Levy will work with you one on one and in groups to develop your organization's leadership, culture, and strategies, to give you the tools for sustainable growth.
There are two primary objectives for this course: Leadership development, and building a customized financial model for a non-profit organization.
Led by Dr. Levy, the workshop(s) will introduce key principles that are the foundation of good leadership, effective strategies to running your non-profit, and developing your organization from its current level to a multimillion dollar operation. In addition, Dr. Levy will share emerging non-profit business strategies that are important to running a non-profit effectively. You will be exposed to concepts such as lateral thinking and game theory through interactive simulation exercises.
Throughout the leadership and management course, ETV's team will guide you to customize a financial model (FBM) for your non-profit. The model allows you to simulate growth and scaling scenarios to serve as a foundation for your strategic and leadership development to manage your non-profit effectively.
COURSE OUTLINE
Registration Open Now!
Leadership Development
 

Essential characteristics of leadership in non-profit organizations

 

Communication with board members, employees/volunteers, and donors

 

Strategic planning

 

Ethics of leadership: Assuming responsibility

Organizational culture analysis & development

Creating a personal leadership development plan

Cultivating effective interpersonal relationships

 

Communication & Interpersonal dynamics

 

Conflict management and resolution

Team building fundamentals

 

Fund raising fundamentals and allocation

 

Raising performance through leadership
 Non-Profit Financial Management Model Part A:  Why traditional methods don't work for modern non-profits. Effective, out of the box revenue generation ideas. Securing and managing funds.
Simulation Table: Revenue streams, projections and goals, fund allocation. Simulate organizational growth scenarios.
Non-Profit Financial Management Model Part B: Overhead Costs: organization operational costs, integrating financial factors and forecasting future costs. Managing scaling costs to correspond to the new revenue generation scenarios. Game theory and setting the stage for simulated growth strategies based on developing marketing, organizational strategies, and fund management modeling.
BENEFITS
Among others, here are key benefits to this course:
Understand the difference between leadership via

power and control vs. effectiveness, service, growth

Developing key critical thinking skills

Being a change agent as a leader in organizations

Identifying essential leadership traits needed for success

Financial management: understand influencing factors in managing organizational funds, P&L and generating cash flow through multiple sources of income

Build a customized and practical financial model to simulate growth scenarios for the 21st century

Network with other non-profit leaders.
Dr. Aaron Levy Bio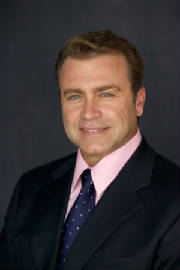 Dr. Aaron Levy is the founder and CEO of Emerging Transformational Ventures, an M&A and strategic business partnership firm. A value driven leader / CEO, an innovative technologist, a marketing strategist, and a published author with global operational experience, Dr. Levy led several privately held and publicly traded companies, ranging from startups to multimillion dollar global companies. Passionate about mentoring, Dr. Levy is here to answer your questions, and provide insight to your challenges. At ETV, Dr. Levy guides CEOs, business owners, and individuals in strategic development, partnerships, and business simulation modeling as a foundation for executing effective business, financial and marketing strategies. Dr. Levy has a long history of working with many non-profits, including serving on the board of directors for the Jane Goodall Institute.
Dr. Levy holds a Ph.D in management, with specialization in leadership and organizational change. 
When & Where

Phone: 310-919-6266

1999 Avenue of the Stars, 11th Floor Suite 1100 Century City, CA 90067


Thursday, June 4, 2015 from 9:00 AM to 5:00 PM (PDT)
Add to my calendar
Organizer
Emerging Transformational Ventures
Emerging Transformational Ventures is a strategic M&A business development firm specializing in organizational development and behavior, financial business modeling, marketing, branding and social media, research & product development, and venture partnerships.
Leadership and Management Strategies For Non-Profit Organizations Workshop