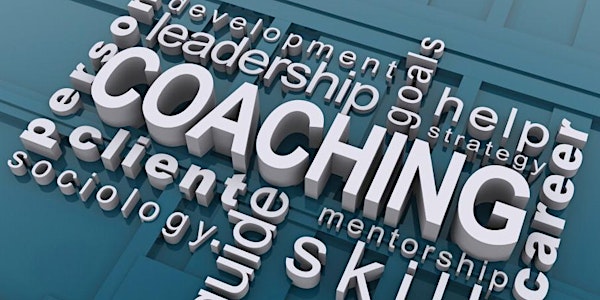 LEADERSHIP and COACHING SKILLS for FIRST LINE SUPERVISORS
Reality-Based Strategies for Leadership and Career Development of Line Officers.
Date and time
Wednesday, April 19 · 8am - 5pm EDT
Location
Mt. Pleasant South Carolina Police Department 100 Ann Edwards Lane Mt. Pleasant, SC 29464
About this event
TOPIC
Understanding the Law Enforcement Culture and managing Officer performance is an important part of Serving in the 21st Century. Effective Coaching and People Skills are an important addition to a law enforcement supervisor's arsenal of tools. The ability to listen to help others achieve their personal and organizational objectives and goals are a critical competency in today's law enforcement profession.
This 8 – Hour Class provides reality-based principles and strategies for First-Line Supervisors.
If you are looking for a supervisory class that focuses on the need-to-know "how to" rather than the nice-to-know theories, this is the class you've been waiting for!
CLASS and LEARNING OBJECTIVES:
• Students will be able to define and discuss American Policing, the Recruitment, Hiring and Training new Officers.
• Students will define, understand and discuss generational differences, the right people for the job, and the importance of wellness.
• Students will discuss and gain a better understanding of the law enforcement culture and be able to recognize stress, trauma and other issues related to the mental and physical health of the officers they supervise.
• Student will discuss qualities of the good police officer and the importance of ethics in policing.
• Students will define First Line Supervision, Leadership, Servant Leadership, and Leadership Styles.
• Students will discuss the top 10 characteristics of courageous police leaders.
• Students will define and discuss Coaching and the Coaching Model of Knowledge Application, Accountability, Motivation, and Time.
• Students will learn and discuss the Five Basic Beliefs of Leadership and the Six Supervisor Mistakes to Avoid.
• Students will learn about and discuss success strategies for new leaders in the first 90 days.
• Students will learn and discuss how to inspire commitment, build insight and motivation so people focus their energy on goals that matter by reviewing the Six Leadership Lessons of General Colin Powell.
• Students will discuss the importance of measuring effectiveness, resources and continuing education.
TARGET AUDIENCE: ALL members of the criminal justice and legal community. Training is especially valuable for all first-line supervisors in the criminal justice field.
LOCATION: Mt. Pleasant South Carolina Police Department
100 Ann Edwards Lane
Mt. Pleasant, South Carolina 29464
DATES & TIMES: Wednesday, April 14, 2023 - 8am until 5pm (Eastern Time)
COST: $199.00 per person ($3 registration fee + credit card fee if applicable)
PAYMENT OPTIONS:
• Check made payable to:
TRAINING FORCE USA, 3681 Loma Farm Road, Tallahassee, FL 32309
• Purchase Order
• Credit Card payment made online
Cancellations and Substitutions:
• Upon submission of this registration, participants are responsible for payment of this course. Please note that if you do not attend, you are still responsible for payment.
• Substitutions may be made at any time by phone, e-mail or online at the registration site.
QUESTIONS: Phone: 850-251-1223 E-mail: contactus@trainingforceusa.com