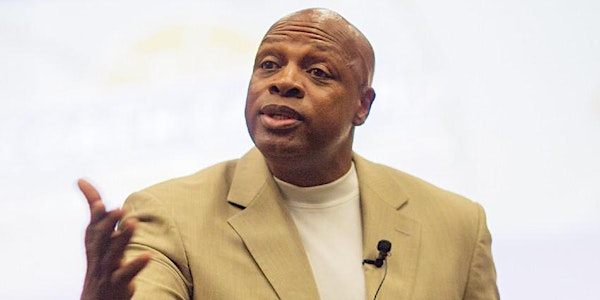 Leadership and Accountability: On and Off the Court
"Average is Just Not Good Enough, PERIOD!" - Coach Ken Carter
By Roanoke College Fowler Program
Date and time
Thursday, October 14, 2021 · 7:30 - 9:30pm EDT
Location
Roanoke College Bast Gym 310 N. Market St. Salem, VA 24153
About this event
Phi Lambda Phi Fraternity in conjunction with the Center for Leadership and Entrepreneurial Innovation present: Coach Ken Carter
*Tickets are required for the in-person event available here or the Colket information desk, beginning September 1.
** Registration is required for virtual event access. Go to Roanoke.edu/events for details.
When famed high school basketball coach Ken Carter literally locked his undefeated, state play-off bound team out of the gym and forced them to hit the books and stop counting on athletic potential as the only ticket out of a tough, inner city life, he sent a powerful message. The film, Coach Carter, based on the lock-out and starring Samuel L. Jackson as the Coach, is just one more testimony to the strength of his convictions. At the podium, Coach Carter scores with hard-hitting advice about accountability, integrity, teamwork and leadership to succeed both on and off the basketball court.
In addition to coaching SlamBall's champion team, The Rumble, Ken Carter is business entrepreneur and is an author. He is also founder and chairman of the Coach Ken Carter Foundation, a non-profit organization which develops, promotes and provides education, training and mentoring programs for minority youths. In 2002, he was selected to carry the Olympic torch for the San Francisco Bay Area/Richmond California.
Sponsored by Pi Lambda Phi Fraternity in conjunction with the Center for Leadership and Entrepreneurial Innovation. The purpose of the lecture series is to provide students with outside of the classroom opportunities to hear from leaders like Coach Ken Carter. In addition to the lecture, the endowed series presents scholarship funds to current Roanoke College students' who demonstrate strong leadership.
COVID Precautions: Please note that the College continues to closely monitor COVID-19 cases in our region and may need to adjust, postpone, change to virtual events when possible, or cancel in-person and on-campus events and meetings to ensure the health and safety of our Maroon community.
For more information go to www.roanoke.edu/events or contact Community Programs, programs@roanoke.edu.