Leadership Academy #2: Personnel in the Context of Victim Services
Description
The purpose of the NMCADV Leadership Academy is to give an overview of some of the major nuts and bolts of running domestic violence intervention and prevention agencies for Executive Directors and senior management, especially those who are new to their positions. It will be held over the course of nine months through a series of six 1-day sessions on a variety of topics. Participants will have access to an archive of online readings and videos that will supplement the in-person workshops.
Session #2: Personnel in the Context of Victim Services
Featuring Whitney Warner, an employment attorney, and Rachel Cox, a trauma-informed supervisor at the Community Against Violence in Taos, this session will give you an overview of the challenges of running domestic violence-focused agencies, including the unique impacts of our work on organizations and employees. We will review trauma informed approaches to managing organizational structures, programs, and relationships, and help you think through ways to manage your organization's risk.
Speaker Bios
Whitney Warner is a Founding Partner with the labor and employment law firm of Moody & Warner, P.C. Her practice is devoted to employment and labor law and includes representation of both employers and employees. Ms. Warner was named "Lawyer of the Year" for Albuquerque, Employment Law representation of Individuals by Best Lawyers in 2015. The firm has attained Tier 1 ranking for employment law by Best Lawyers. Ms. Warner was named one of the Best of the Bar 2010 by New Mexico Business Weekly. She was awarded the 2009 Professional Excellence Award by SHRM of NM, the state's top honor in the HR field. She is named in Southwest Super Lawyers (listing top 5% of attorneys, as nominated by peers). Ms. Warner and the firm are recognized by "Chambers USA – America's Leading Lawyers for Business" as leaders in employment law in New Mexico. She is a previous SHRM State Legislative Director and past VP of Legislative Affairs on the HRMA Board of Directors. She has presented at SHRM National Conferences and is a frequent presenter around the state.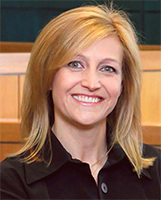 Rachel Cox, LCSW, has worked in the field of domestic and sexual violence for over 16 years. She is currently the Clinical Director at Community Against Violence in Taos, NM. Previously, she has worked as an advocate, Sexual Assault Program Coordinator, child and adult therapist, as well as delivered prevention programming in her community of Taos. Her experience in direct service informs the guiding principles of her approach to supervision. In her role, Rachel works to facilitate organizational change to improve service quality at a local and statewide level. She also likes to sit by the river that runs through her land and thinking about absolutely nothing at all.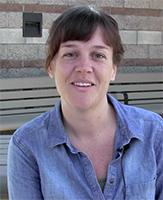 Schedule:
10:00am-12:30pm Morning Session
12:30-1:00pm Lunch (provided at venue)
1:00-3:30pm Afternoon Session
3:30-4:00pm Wrap Up and Closing
Location:
WEST MESA COMMUNITY CENTER
5500 Glenrio Road NW
Albuquerque, NM 87105
Google Map
Registration:
Participants can either pay a drop-in (single session) fee of $45 or pay $120 for all remaining sessions of the series ($30 per session). This includes lunch and light snacks each day.
Scholarships:
If your program is in need of a scholarship to register and attend the series, please fill out the scholarship application here: https://www.surveymonkey.com/r/YYMGWK7
We will be touch with you once your scholarship is approved and provide a code for you to register with. If you have any questions about scholarships, please contact us.
Meals & Snacks:
Lunch and light snacks are included and will be provided to workshop participants. Please indicate any dietary restrictions when registering.
Disabilities:
NMCADV encourages persons with disabilities to participate in its programs and activities. If you anticipate needing any type of accommodation or have questions about the physical access provided, please call 505-220-6582 or email david@nmcadv.org in advance of your participation.
Photos/Video:
Some of the speakers will be videotaped for archives and/or the development of future online education. If included, participants will be asked to sign a release form. If you do not wish to have your image/likeness recorded, just let the event organizer know (email or at the event).
Cancelation Policy:
The full fee is non-refundable if canceled less than two weeks prior to the event.
Sponsors:
This leadership series is funded in part by the Children Youth and Families Department Domestic Violence Unit.


Future Sessions:
Session #3 (Jan 10th): Board Relations and Financial management
Featuring Anne Nokes (Center for Nonprofit Excellence) and Leslie Oakes (Anderson School of Management), we will delve into board roles and responsibilities, the relationship and expectations between Executive Directors and boards, and maintaining board-staff boundaries. Our speakers will outline proper fiscal management practices within nonprofit organizations and how to develop financial reports for boards that ensure their ability to meet their fiscal oversight responsibilities.
Session #4 (Mar 29th): Grant Management & Writing
In this session, Sandra Ortsman will share her expertise of how to manage grants – from writing to reporting. This session will include a panel of New Mexico funders to share their expectations and wants for grant applications, reports, communication, and management.
Session #5 (May 12th): Fundraising and Messaging
LaDonna Hopkins, former Vice President and Chief Development Officer for the United Way, will help us get comfortable with "the ask", and offer fundraising strategies that provide precious community support and unrestricted funds for our organizations. We will review lessons from our two Message Matters conferences and spend some time developing effective messages that inspire rather than depress our community members.
Session #6: (June 14th):
Our last session is OPEN! We are leaving it open for the important topics that we didn't think about, that needed more time, or that emerged during the course of the year.