Description
Presenter: Mistinguette Smith, Principal M. Smith Consulting
Ever sat through an unproductive meeting?  Were you frustrated?  Meeting design and facilitation is an essential skill for leaders.  Gain practical foundation in how to design positive, inclusive, and effective group meetings, sessions and workshops. We have all experienced the frustration of unproductive meetings that lack focus and facilitation.  Whether you lead group work in your organization, in the community or in multi-stakeholder settings, solid meeting design skills are the antidote to wasted time and frustrated participants.
By the end of this session you will be able to
 Identify the root causes of the problems you have in your meetings

Design meetings so that they produce the desired results

Help build agreements and decisions that stick

Include the right people in the right roles to share leadership
 Come to this session prepared to share one or two of your biggest problems with meetings.
 You will leave this session with an agenda, skills and a preparation plan to make your next meeting great!
Breakfast included
---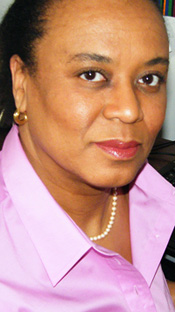 Mistinguette Smith is a regular trainer for LPV's core program.  She has many years of experience as a facilitator and trainer with the Interaction Institute for Social Change and other organizations.  A resident of Northampton, Massachusetts since 1997, Mistinguette worked in the nonprofit and public sector for more than two decades. She is familiar with the urban and rural communities that make up the Pioneer Valley from her work at the Food Bank of Western Massachusetts, the United Way of Hampshire County, and the Human Service Forum. Since 2007, she has worked as a performance consultant supporting transitions and collaborations in philanthropic, educational, nonprofit and government groups. A graduate of Smith College, she holds the MPA in Public and Nonprofit Management from New York University. She was part of the inaugural class of Leadership Hampshire County, a predecessor of Leadership Pioneer Valley.
---
Gold Series Sponsor: