Description
Presenters: Dr. Louis Abbate, Willie Ross School for the Deaf, Pres. Emeritus and Beth Spong, Rainmaker Consulting
This interactive workshop will deliver a comprehensive overview to help new and seasoned board members increase their capacity to be purposeful and fulfilled leaders. In the past, many boards brought on new members with little experience and assumed they would pick up what they need to know. In today's complex world, it is crucial that organizations are governed by people who understand their role as a board member in leading their organization. Additionally, there have been many changes in recent years in best practices and requirements for board members. Understand your vision for service and how you can best use your talents. Learn what it takes from professionals who have built stellar boards and help organizations develop their boards.
Dinner included
---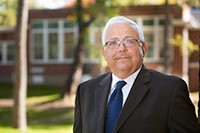 Dr. Abbate has 30+ years of experience in working with and serving on non-profit boards of directors. Dr. Abbate recently retired as the President of the Willie Ross School for the Deaf. From 1974-1980 he served as Director of Special Education for the Frontier Regional School System and School Union 38. In 1980, he was appointed Director of the School Psychology Program at American International College. From 1982-1985, Dr. Abbate was in private practice, providing therapy to individuals, couples and families. In September of 1985, he was selected as the President and Chief Executive Officer of Willie Ross School for the Deaf. As the CEO, he was responsible for the management of all operations, including fiscal, academic, personnel and resource development. He currently serves on the boards of Leadership Pioneer Valley and Veritas Prep Charter School and is Board Member Emeritus of The Massachusetts Association of Approved Private Schools.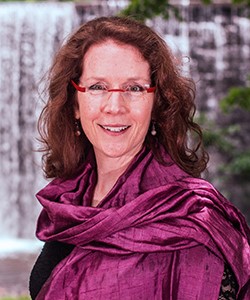 Beth Spong, RAINMAKER Consulting Vice President, has led in a variety of roles: founder, development director, chief operating officer, executive director, leadership coach and consultant. Beth has served in the fields of political advocacy, education, women's wellness and foster care innovation, so she leads from experience in the trenches. With a proven track record of both raising millions of dollars, she also coaches nonprofit leaders and boards to successfully reach their fundraising goals.
Prior to becoming a consultant, Beth was a very successful business owner in complementary health care and a highly respected national trainer of medical professionals. Beth brings passion, and insight to her work. Known for her wit and wisdom as a presenter, Beth is committed to nonprofit excellence and power of joyful philanthropy.
She is an avid cyclist, a novice tri-athlete, a lover of art and gardening, and madly in love with her awesome, quirky husband.
---