Description
Presenter: Robbie Samuels, networking expert
Do you feel awkward at networking events and uncomfortable making new connections? Do you miss opportunities to connect with new donors, community members and colleagues because you don't know the best way to approach them at events? Do you have trouble ending conversations gracefully so you can keep circulating? This engaging session will offer tips and tricks to help extroverts AND introverts. We will cover the basics of how to work a room, from having the right tools to knowing the best approach to engage prospective donors and collaborators while cultivating community support.
Whether you're in sales, fundraising, marketing or partcipate on a board of directors, connecting with others is an essential skill.
Dinner included
Thank you to our Series Sponsor: Appleton Corp; Session Sponsors: Northwestern Mutual & Valley Venture Mentors, and Session Co-sponsor: YPS
---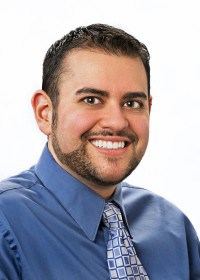 Robbie Samuels has been recognized as a networking expert by Inc. and Lifehacker, and profiled in Stand Out: How to Find Your Breakthrough Idea and Build a Following Around It. Since 2009, his engaging and fun presentations have helped a wide array of audiences increase their confidence when it comes to relationship-building – whether through networking, fundraising, or sales. He passionately believes everyone should stop wasting time networking and shares how through his signature session, "Art of the Schmooze." In 2006, he founded Socializing for Justice (SoJust.org) to build a cross-cultural, cross-issue progressive community and network in Boston based on the philosophies of abundance and radical inclusion. In recognition of his social justice work, Boston City Council named his birthday "Robbie Samuels Day" in 2011. Robbie is a graduate of Lead Boston!